Recognizing our New Fellows
The FCPA designation recognizes exemplary leaders for their outstanding impact in the world of business and in their communities. Fellows embody the core values of the profession while also driving innovation and progress in business, and beyond.

With pride, CPA Ontario congratulates its 34 new FCPAs on their extraordinary achievements and philanthropic contributions.
Fellows 2022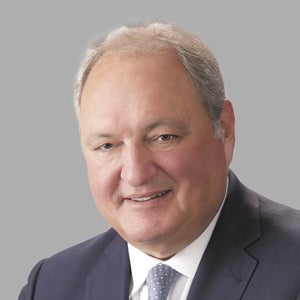 Since founding BlueTree Advisors in 2001, Bill has been recognized as a national leader in corporate restructuring and change management expert. Leading across all aspects of balance sheet and operational restructuring efforts, Bill performs work that spans multi-party negotiations, strategic partnerships, and mergers and acquisitions. For nearly a decade, he has been an invaluable contributor to the board of Maple Leaf Foods through his positions as Chair of the Audit Committee and a member of both the Safety and Sustainability Committee and Human Resources and Compensation Committee. In 2020, Bill joined the board of Atlantica Sustainable Infrastructure, where a majority of its business is focused on renewable energy assets. He has been a frequent speaker and contributor at the Insolvency Institute of Canada and volunteers on EY Canada's Alumni Advisory Council. Since 2016, Bill has been an active supporter and fundraiser for Sanctuary, a non-denominational Christian shelter for Toronto's homeless.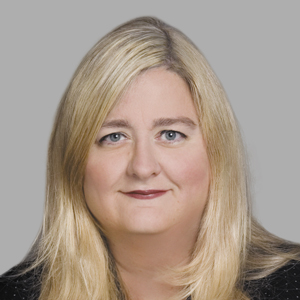 Tracy's achievements at EY Canada span nearly three decades, where she delivers better outcomes for its clients, people and the community. She is currently Managing Partner, Central Canada Assurance Services and a senior client serving partner providing services to multinational public companies. Tracy has been involved in several diversity, equity and inclusion leadership roles at EY and supports the firm by providing an inclusive lens around accessibility. Deeply invested in audit quality and building trust in capital markets, she is in her sixth year serving on CPA Ontario's Practice Inspection Committee. As a Board Director and Audit Committee member at Bellwoods Centres for Community Living, Tracy drives progress by sharing her experience as a person with a physical disability along with her business and financial acumen. Tracy is also a Board Director and Treasurer of Circle of Care, part of Sinai Health, a leading not for profit home care provider.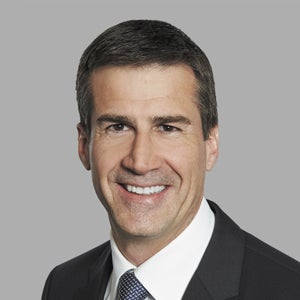 Blaine became a KPMG Business Unit Leader in 2017 responsible for tax delivery for 20 offices across Eastern Canada. Since then, he has worked tirelessly to expand KPMG's tax practice and increase its relevance in the market. Blaine is the firm's lead industry tax partner for aerospace and defense, helping clients navigate global tax changes, and environmental, social and governance considerations. Blaine has never shied away from the chance to give back to the profession, having participated in CPA Ontario's Accounting for Bravery initiative in 2020 and served as a Tutorial Leader and Group Study Facilitator for CPA Canada's In-Depth Tax Course. As Finance Committee Chair for his church, Blaine manages operations and the financial challenges introduced by COVID-19. He has also volunteered in leadership positions with the United Way of Hamilton and Halton, Food Banks Canada, Theatre Aquarius, Business for the Arts, Make-A-Wish Canada and Burlington Economic Development Corporation.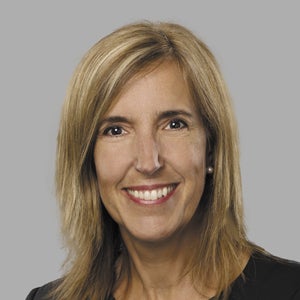 As Managing Director, Corporate Services and Data at the Bank of Canada, Julie oversees a number of areas including continuity of operations. In this capacity, she led the Bank's Covid-19 pandemic response, facilitating the transition to remote work and implementation of measures to ensure the wellbeing and health of employees and protect its critical operations. She also heads the Greening the Bank's physical operations program to achieve net zero by 2050 and is the executive sponsor for the bank's Green Team, its employee resource group. In her previous role as Chief Internal Auditor, Julie evolved the internal audit function at the bank beyond its financial compliance focus to a more holistic and broader risk and controls focus. Julie has held key leadership roles for several organizations, including the IIA Global – Financial Services Guidance Committee, the Institute of Internal Auditors, the Central Bank Internal Audit Group and the Ottawa Community Foundation.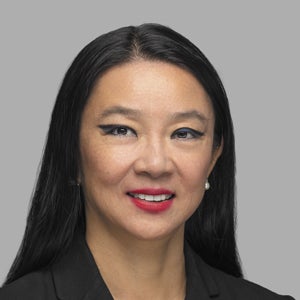 Since 2003, Ling has made significant research, teaching and leadership contributions as a professor and head of the Accounting Area at the Lazaridis School of Business & Economics, Wilfrid Laurier University (Laurier). In 2021, she was promoted to the rank of Full Professor at Laurier, a milestone achievement in her career. She has published award-winning research papers in academic and professional journals, including the Journal of Accounting and Economics, Journal of Accounting, Auditing and Finance, and European Accounting Review. She has also given numerous presentations in Canada, the U.S. and throughout Europe and co-authored two CPA Ontario white papers. Ling also volunteers with CPA Ontario Centre for Capital Markets and Behavioural Decision Making at Laurier and the Toronto Business Development Centre, where she developed introductory taxation topics to help Canadian entrepreneurs. Ling has won numerous awards for her work, including the KPMG Foundation Fellow in Accounting Award.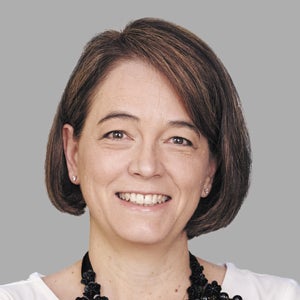 Julie has long been devoted to improving audit quality at Deloitte and within the profession. She played a significant role in the development and implementation of audit quality programs across Deloitte's Canadian firm, reflected in her current position as Implementation Leader for the International Standard on Quality Management 1. Julie is also a key member of a task force advising on the implementation of quality management across the Deloitte network and leads the firm's Audit Consultation Network. Possessing a deep understanding of the need for high-quality auditing standards, Julie served as a volunteer member of the AASB from 2016 to 2019, and the IAASB board since 2019 and has made a significant contribution to its critical, ongoing work. From 2013 to 2017, Julie provided counsel and leadership to the Central Community Care Access Centre's Board of Directors, ensuring Ontario seniors continued to receive the care and services they depend on.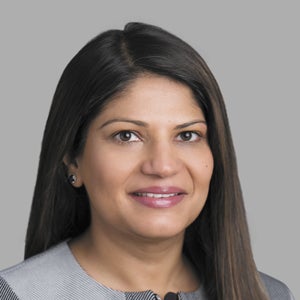 As the Chief Financial Executive within the private equity business at Brookfield Asset Management, Jaspreet is instrumental in supporting continued growth and profitability across privately managed funds and the public company Brookfield Business Partners, where she was appointed Chief Financial Officer in 2018. Starting her career in Deloitte's audit practice, Jaspreet then moved to the financial advisory services practice where she specialized in corporate restructuring services and transaction execution services to private equity clients. She volunteered at the Lazaridis School of Business & Economics to support undergraduate business and economics students in learning about careers in finance with the CPA designation and at the Toronto Region Immigrant Employment Council to help immigrants with an accounting background build their resumes and find jobs. Since 2017 she has led the annual United Way campaign for Brookfield Asset Management and became a Campaign Cabinet Member this year.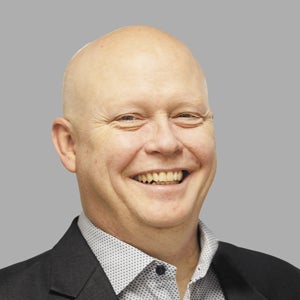 Arthur is one of Deloitte Canada's most highly regarded tax leaders, known for his commitment to service excellence and the highest standards of quality. A Deloitte partner since 2009, Arthur currently splits his time between Canadian and global roles. Since 2018 he has served as a member of Deloitte's Global Business Tax Executive, the international leadership group that coordinates and drives Deloitte member firm corporate tax practices around the world to deliver seamless, outstanding service to clients. Arthur has volunteered extensively with the Canadian Tax Foundation, contributing his insights and perspectives in Canada's leading professional forums, tax publications, and industry and government committees for more than a decade. He always finds time to give back to his community coaching for several sports associations in the Oakville area.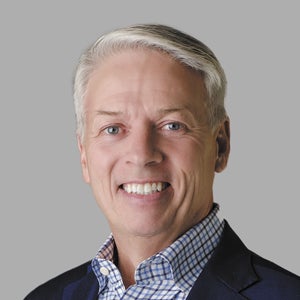 For 20-plus years, Greg has used his CPA skills and experience on growing one of Canada's leading discount store chains, Giant Tiger Stores Limited, where he is a "go-to" source for financial wisdom and knowledge as Director and Chair of the Audit Committee. Greg was recruited to Giant Tiger's executive team after managing the chain's account as a partner with BDO Dunwoody, where he had a reputation for building talent. While in executive finance roles at Giant Tiger, Greg was recruited as a volunteer member of the National Retail Federation's CFO Roundtable, participating in annual discussions on industry issues concerning accounting, finance and business. Six years after joining the Carleton University Board of Governors, Greg is now Chair, ensuring that Carleton has the strong financial discipline to move forward on its investment and development ambitions.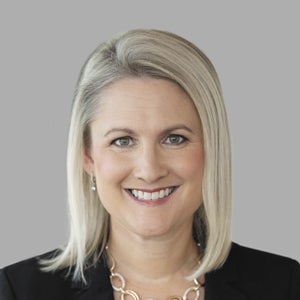 Andrea has been with EY Canada for twenty-two years, holding key leadership roles at the regional and national levels. Having championed for greater diversity, equity and inclusion throughout her career, Andrea is currently the National Credit Union Sector Leader for Canada, the Office Managing Partner for the firm's London operation and a leadership team member on the Financial Services Markets Board and Central Markets Board, respectively. Andrea also donates her time and expertise to worthy causes. For 22 years she has volunteered as a CPA mentor, coach and advisor. In 2015 as President of the London Chamber of Commerce, Andrea was instrumental in opening up London to new global markets and increasing the potential for Foreign Direct investment into the region. Since 1995, she has won five separate awards, including the Business London 20 Under 40 Award in 2014.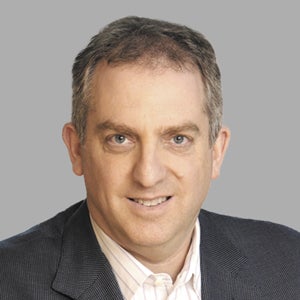 Gary is a highly respected, influential tax partner and business leader at Deloitte Canada, where he has been a mergers and acquisitions practitioner for over 20 years. Throughout his career Gary has played a key role in driving the growth of Deloitte's business and the development of its people, while building meaningful and long-lasting client relationships. In addition to his tax leadership roles, Gary was also the catalyst for the formation, growth and leadership of Deloitte Canada's Private Equity practice, which has more than doubled in revenue under his tenure. Gary leveraged his expertise and understanding of the venture capital and private equity sector to organize, lead, and chair the Deloitte Private Equity CFO Conference—an event that brings together the country's finance and tax professionals in the private equity, venture capital and pension fund community—and has delivered a variety of tax learning courses for CPA Canada.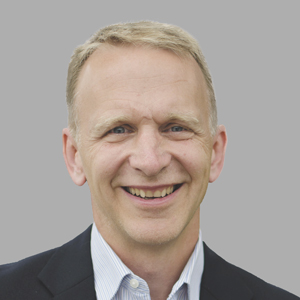 In 2013, Darryl founded Part Time CFO Services, a firm that provides fractional CFO, controller and other operational finance personnel to SMEs and the not-for-profit sector. As President, he has overseen consistent year-over-year revenue growth, with an average of 2 per cent of gross revenues donated back to the charitable sector. A fixture at events and case competitions, Darryl encourages CPA students to understand and explore the opportunities that come with the designation. He currently volunteers his expertise at Habitat for Humanity Northumberland, Daughters for Life Foundation and Stand Up Stay Strong, a community collaboration that he founded to provide self-defence training in local high schools. Darryl also served as Treasurer and Director of the Cornerstone Family Violence Prevention Centre, where he provided financial coaching and mentoring to staff and board members.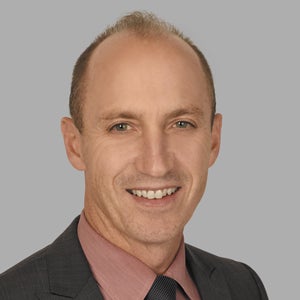 Richard is currently the Assistant Deputy Minister and Chief Financial Officer for the Department of Fisheries and Oceans (DFO) and is responsible for all aspects of finance, procurement and infrastructure. Previously, he was a Major-General in the Canadian Armed Forces where he proudly served Canada since 1990. More recently, Richard was the Chief Financial Management and Deputy Chief Financial Officer for the Canadian Department of National Defence (DND). A true role model, Richard exemplifies the diversity of careers available to CPAs and the many ways the profession makes a lasting, positive difference in organizations and communities. In 2016 he earned an innovation award for creating the DND's first online newspaper and introduced an applications-based tool that greatly improved communications during emergencies. Since 2018 Richard has held board roles with three separate organizations: Public Service Pension Investment Board, Non-Public Property Board and Canadian Armed Forces Pension Advisory Board.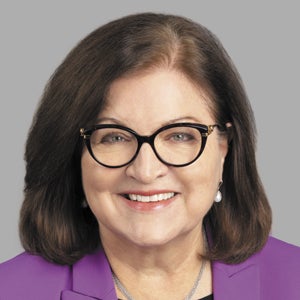 Throughout her 43-year career, Anna has earned a reputation as a respected and experienced financial and corporate executive. Most recently, as Chief Operating Officer of KingSett Capital Inc., one of Canada's leading real estate private equity firms, she had oversight of its financial, governance, investor relations, technology, and talent development functions. Anna previously enjoyed a 25-year career at Oxford Properties Group and also worked for the Canadian Diabetes Association and PwC Canada. Over the years, her extensive speaking and panel engagements allowed her to leverage her wide scope of industry, community, technology, and diversity, equity and inclusion work. Anna's volunteer work for community organizations has been prolific. She has shared her expertise in many different roles at the University of Toronto, Toronto CREW, and C.D. Howe Institute and REALPAC, as well as several community, women and children's organizations.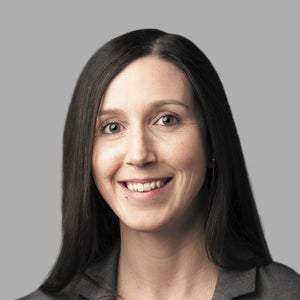 A true trailblazer in the field, Sarah has dedicated her entire career to helping capital markets address environmental, social and governance (ESG) and sustainability issues. The current CEO of ESG Global Advisors, Sarah leads a multi-disciplinary team of professionals advising C-suites, boards and investors in the development of their ESG strategies and reporting. As the National Academic Director & Lead Instructor at the Institute of Corporate Directors (ICD), Sarah designs and delivers its Board Oversight of Climate Change course and teaches the ESG module in the ICD's Director Education Program. She also teaches several ESG and sustainable investing certificate programs, including at Queen's Institute for Sustainable Finance, the CFA Society of Toronto and Osgoode. Sarah regularly lends her ESG expertise to several community and not-for-profit organizations, including Sustainable Buildings Canada and Leading Change Canada. In 2018 she earned the CPA Ontario Emerging Leader Award.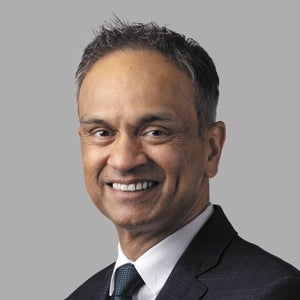 One of Deloitte's most experienced leaders in cyber risk management, Raj is a Fellow Chartered Accountant with the Institute of Chartered Accountants of England and Wales, a Certified Information Systems Security Professional and a Certified Information Systems Auditor. Having launched his career with Touche Ross in the United Kingdom in 1986, he brings more than 30 years of experience to several important Canadian and global leadership roles on risk, application security and cyber risk. For nearly 15 years, Raj volunteered for the Information Systems Audit and Control Association as an instructor, board member and president of its Toronto Chapter, and he is currently a voting member on the Committee on Electronic Records and Information Management at the Canadian Standards Organization. In 2018, Raj joined the board of the Halton Environmental Network and became Treasurer in 2021, helping the organization transition from an independent non-profit into an official charity.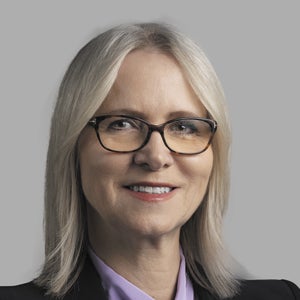 Tamara joined QuadReal in 2018, shortly after the founding of the company and swiftly laid the foundation for growth. As Chief Financial Officer, she leads the company's business planning and capital funding strategy, ensuring its profitability and delivering results. Tamara also serves on the Audit, Investment and Governance committees and as a board member for American Hotel Income Properties REIT, which has a portfolio comprising 70 hotel properties. Tamara has regularly spoken to university students at McGill, Queen's and York about careers in finance and shared her opinions and perspectives on issues facing real estate audit committees for the Canadian Public Accountability Board. Tamara has dedicated her time over the last 40 years to support political campaigns, particularly for women candidates running in elections in Toronto. She also served as the Chair of the Investment and Audit Committees and as a board member of the Heart & Stroke Foundation.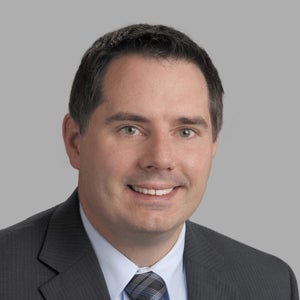 Since founding Orbis in 2006, John has used his practice to support the Indigenous communities and leaders of Canada in addressing wellbeing gaps and advancing Economic Reconciliation. He has occupied several roles in that time, including Lead Facilitator and Writer for the National Joint Advisory Committee on Crown-First Nations Fiscal Relations and Governance and Financial Management Advisor to the Ontario First Nations Technical Services Corporation, in which he helped overhaul the organization's governance. Over the course of 15 years, John volunteered on various committees within the Institute of Internal Auditors Canada (IIA) and its Ottawa Chapter, supporting policy development, strategic planning and program implementation. He has also volunteered for Nepean Ringette Association and Habitat for Humanity, among other community organizations. In 2015 John was awarded the Brian Aiken Internal Audit Lifetime Achievement Award given by the Ottawa Chapter of the IIA.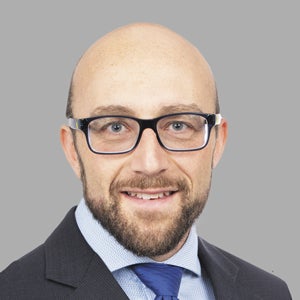 Camillo has taught over 70 financial accounting and assurance courses as a professor at Lakehead University, receiving the Distinguished Instructor Award in 2019. In his role, he has served on the supervisory committee of 30 graduate students and was instrumental in developing Lakehead's CPA-Accredited Graduate Diploma in Accounting. Camillo is also the lead author of Canadian Financial Accounting Cases, a casebook adopted by educators at colleges and universities across Canada. He has published thirty-eight articles in peer-reviewed journals and often has his financial insights featured in The Globe and Mail. Now an Associate Editor of Accounting Perspectives, he has volunteered his considerable experience to several journals and the Canadian Academic Accounting Association. Camillo has been active in his community and provided leadership to the Thunder Bay-Northwest Chartered Professional Accountants Association for fourteen years, overseeing the unification of the three legacy bodies into CPA Ontario and navigating the COVID-19 pandemic.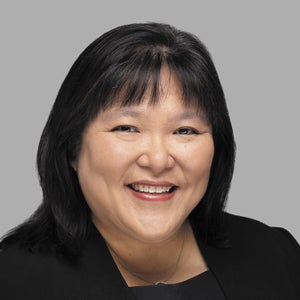 Much of Gen's impactful 25-year career has focused on risk management, internal controls and governance. As Vice President, Wealth Governance & Controls at TD Bank Financial Group, she leads a team of over 150 colleagues that innovate, lead and operationalize these topics across TD Wealth and Asset Management, transforming digital practices in a data-driven way. Gen worked at KPMG Canada for over 20 years, where she was a Partner for over 12 years and a trusted advisor to Canada's most important financial institutions, institutional investors and corporations. She led campus recruiting initiatives, was the co-chair of KPMG's Network of Women (KNoW) and was a member of KPMG's Diversity & Inclusion Council. Gen served as a board member of St. John's Ambulance Ontario Council and Peel Region for over nine years and is a proud supporter of Ascend Canada, which champions the development and advancement of Pan-Asian talent.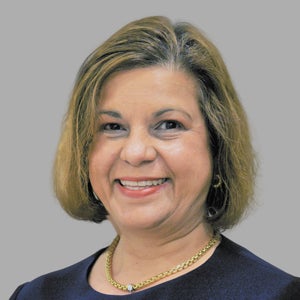 Known as a forward-thinking CPA, Sham aligns her professional work with her values where she is focused on public good, sustainability and social justice. Her 30-year career has spanned several countries and multiple leadership roles. Previously, as an Associate Partner at PwC, Sham was the National Leader, Deals Risk & Quality and the Federal Government Capital Projects and Infrastructure Leader, where she steered landmark projects including the Energy Services Acquisition Program and the Canadian Museum of Human Rights. Sham currently serves on the York University Board of Governors and is the Chair of the York University Alumni Board where her expertise in enterprise risk, finance, governance, compliance, ethics and infrastructure makes her a valued addition. A prolific speaker, author and presenter, Sham is a champion of equity, diversity and inclusion and has mentored women across many forums. In 2017, she was recognized as one of Canada's Diversity 50 board candidates.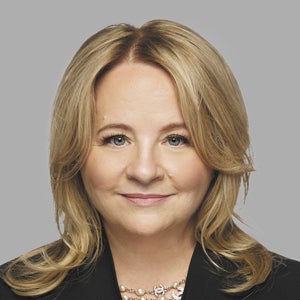 As Senior Advisor at Brookfield Asset Management and Chief Financial Officer of Brookfield Annuity, Janice channels her C-suite and board experience, insight and knowledge into a key strategist role that has redefined the relationship between accounting and the business. Her remarkable 33-year career includes senior management positions at EY Canada, RBC and Manulife Financial, and she is a paid corporate director at Foresters Financial, Forum Real Estate Income & Impact Fund and Trisura Group Ltd. Janice has always found time to give back through a variety of mentorship and sponsorship roles at universities and organizations. To improve access to education, Janice spearheaded a program using technology to build relationships between indigenous role models and high school students. She contributed her diverse viewpoints as a member of the Ontario Security Commission's Continuous Disclosure Advisory Committee, where she used her voice as a CPA to help cultivate better legislation around financial disclosures.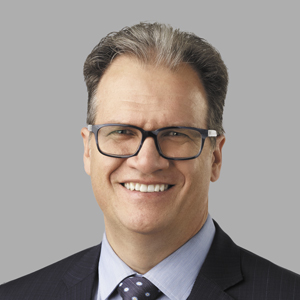 Throughout Frank's 33-year career with PwC, he has provided value to clients and colleagues, promoted the profession, encouraged innovation, and prioritized diversity, equity and inclusion. As PwC's National Real Estate Leader, he is currently focused on initiatives that expand the firm's market presence and revenue growth in the real estate practice. Well known for his thought-provoking insights, Frank is a highly sought-after voice on various real estate issues and has appeared on BNN Live TV, CTV News and Bloomberg. Throughout the years Frank has given back to the profession, playing an instrumental role in converting REALPAC's Financial Reporting Handbook to IFRS and developing and delivering a real estate course for the Canadian Public Accountability Board. Beyond the accounting industry, he has chaired or participated on various committees in the healthcare, non-profit, charitable and real estate sectors.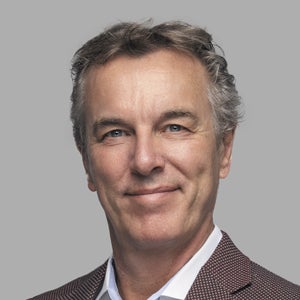 From 2018 until his retirement in 2021, Steve was Deloitte Canada's Managing Partner for Technology and Transformation, responsible for emerging technology deployment, business transformation and technology skills development. Under Steve's leadership, the firm made significant investments in emerging technologies across all service lines and upskilled Deloitte's 15,000 employees. As Managing Partner for DSpace, Deloitte's innovation labs based in Kitchener-Waterloo, Steve guided the firm in championing Tech for Good, sponsored female start-up founders, promoted women in STEM and hosted national high-school coding competitions. He also actively worked with Communitech, the University of Waterloo, local private-sector employers and social service organizations to upskill the Kitchener-Waterloo workforce. Highly regarded as a thought leader on the future of work, future of learning and emerging technologies, Steve was an influential member of the Human Resources, Risk and Finance committees of CPA Ontario Council, serving three terms between 2012 and 2021.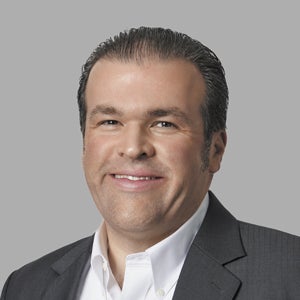 Glen is the Managing Partner at McGovern Hurley where he joined the firm as a co-op student over 25 years ago and reached partner at the age of twenty-eight. Over the years, he was instrumental in the firm's development into one of the most recognized mid-sized firms in Toronto. Glen is currently a member of the Accounting Standards Board IFRS Discussion Group, where he provides his insight and expertise on the issues faced by mid-sized firms when interpreting and applying IFRS. He was previously a member of CPA Ontario's Practice Inspection Committee and the University of Toronto Scarborough's Accounting Advisory Board. As a long-standing volunteer in the Durham community, Glen holds a variety of board roles, including at the Ajax Pickering Hospital Foundation and Ajax Pickering Board of Trade.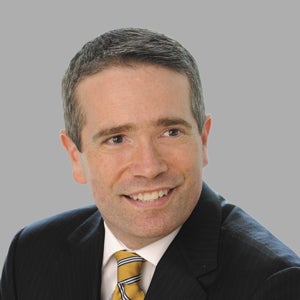 Sean is one of Deloitte Canada's most highly regarded audit and assurance leaders, with more than 25 years' experience advising clients across Canada and around the world. His versatility and adaptability have helped him succeed in many practice leadership roles at Deloitte, including his most recent position leading the audit and assurance practice in Ontario where he continued to serve clients as a technical accounting advisory partner and a lead audit partner. His extensive experience and knowledge have made him an in-demand speaker for much of his career on topics related to financial accounting and reporting. He is also a technical facilitator, editor and course developer. Sean is a former member of both the finance and property committee of Covenant House Toronto and the board of directors of the John McIninch Foundation. He currently is a member of the Finance Committee of the Kahshe Lake Ratepayers' Association.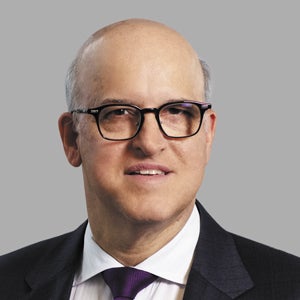 Since joining EY Canada in 1986, Tony has distinguished himself through leadership roles, global appointments, board positions and extensive volunteer work. For the last four years he has served as a Central Managing Partner at EY Canada, leading the largest market segment in the Canadian business. Since 1990 Tony has mentored tomorrow's CPAs, recently developing regular touchpoint for students in second- and third-year accounting and business programs to connect. With a keen passion for giving back. Tony applies his CPA skills as a volunteer with several organizations including the United Way, NEXT Canada, Holland Bloorview Kids Rehabilitation Hospital and York University. According to Tony, being named a Fellow of CPA Ontario is one of the highlights of his year!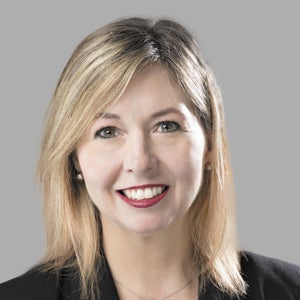 After obtaining her CPA while at KPMG, Susan excelled in CPA talent attraction, training and career-development roles at the firm. She then took a leadership role with Resources Global Professionals (RGP) as Vice President of Emerging Markets, Toronto, where Susan oversees RGP's regional sales activity and results. Since starting her tenure, she has grown the Toronto office's business by approximately USD $3 million annually and developed a team of loyal finance and business professionals. Susan has hosted and led many informal industry roundtables focused on emerging issues, including evolving IFRS standards. She also devotes her time to several non-profit organizations, including her role as Vice Chair of Covenant House Toronto's board of directors, member of the Child Development Institute Foundation and Operating Boards, and Out of the Cold. Susan's volunteerism allows her to pursue her passion for helping those at risk and marginalized in society.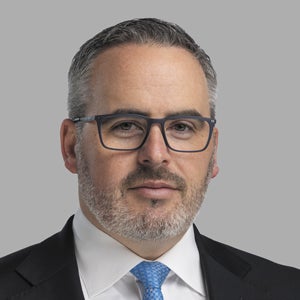 At Alamos Gold, Chief Financial Officer Jamie Porter has channeled his unique skills, experience and insights as a CPA to help forge a champion Canadian mining company. Over the past decade he has created the financial backbone of the organization, helping to power its growth to a TSX- and NYSE-listed global mining company with a market cap of over CAD $5 billion. Blending real-world experiences with academic learning and professional development, Jamie has contributed to the boards of public companies, industry associations and charitable organizations, including six years on the board of Canadian Feed the Children. Jamie regularly presents at mining conferences and industry events. Additionally, Jamie has volunteered his time as a guest lecturer in mining finance at the University of Toronto. Within his local community, Jamie proudly supports youth hockey, helping coach both his son's and daughters' teams.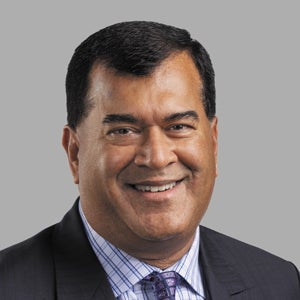 Ashif was ecstatic and humbled to become a CPA Ontario Fellow. As the president of Ashif Somani Professional Corporation since 2017, Ashif's practice provides consulting services and includes conducting part-time practice inspections on behalf of CPA Ontario. In 2020, Ashif retired as Partner after 26 years at BDO, where his exceptional knowledge of standards and passion for helping people made him an excellent collaborator and leader. Always eager to contribute his time to community and charitable organizations, Ashif has regularly provided his expertise to the committees and boards of several institutions, notably Mackenzie Health Foundation, York Region Children's Aid Society and Aga Khan Foundation Canada. As the current Chair of the Board of Governors of Seneca College, Ashif engages his colleagues in continuous diversity, equity and inclusion discussions with expert consultants, values that have been incorporated into the college's nomination process.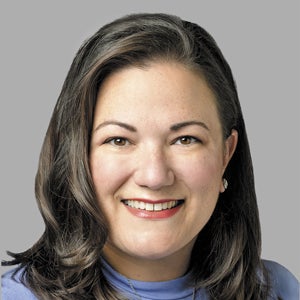 Ali became Partner at Crowe Soberman LLP two years after joining the firm in 2010 and was elected to the firm's Management Committee in 2019, where she works to develop and execute its strategic vision with the firm's Managing Partner. Ali is a volunteer member of the National Conference Program Committee of the Society of Trust and Estate Practitioners and an editor for the Thomson Reuters Personal Tax & Estate Planning Journal, for which she contributes articles and submits topics for new journal publications. Within her community, Ali lends her strong leadership and expertise to the boards and committees of several organizations, including Save a Child's Heart Canada, SickKids Foundation and Jewish Foundation of Greater Toronto, where she earned the PAC Advisor of the Year Award in 2021. In 2016, she also won M&A Advisor's Emerging Leader Award – Top 40 Under 40.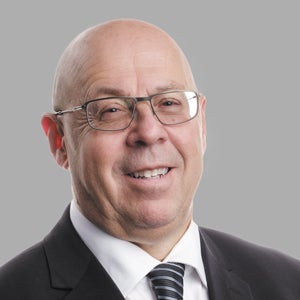 In addition to teaching at the University of Ottawa, Marc is currently a member of the Sector Audit Committee of the Treasury Board Secretariat of Ontario and the Departmental Audit Committee of Public Safety Canada. At the latter his portfolio includes the Canadian Security Intelligence Service, the Royal Canadian Mounted Police, Correctional Service Canada and the Financial Crime Coordination Centre. As a volunteer, over the past three years Marc has delivered various presentations on fraud, ethics and anti-corruption for CPA Ontario, CPA Canada, CPA New Brunswick and CPA Québec. Over the same period, he found time to give back to several community organizations, including Digital Opportunity Trust, Prince's Trust Charity and Global Initiative against Transnational Organized Crime, where he helped put in place a program that deals with the fight against corruption and money-laundering.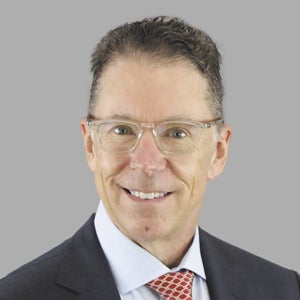 Mark spent his entire career with PwC, starting as a co-op student in 1982 with Price Waterhouse, before rising through the ranks to become Partner in 1998. Today he is retired from the firm, though he remains a self-employed tax consultant. While a member of the Hamilton District CA Association, Mark was active as a volunteer in organizing social events for the membership and visits with presidents of CPA Ontario, then known as the Institute of Chartered Accountants of Ontario. He also helped develop complex tax cases for student curriculum at the University of Waterloo, providing feedback to students regarding their solutions. Becoming a Fellow has reinforced Mark's pride for giving back. Mark currently sits on the Finance Committee of the Hospice of Waterloo Region and is a current member and past president of the Rotary Club of Kitchener-Conestoga, where he currently chairs the annual Turkey Drive fundraising campaign.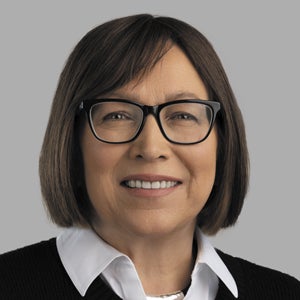 Since joining BCE/Bell Canada in 1996, Ann has focused on creating an environment for CPAs to succeed. As Vice President of Finance for Bell Mobility and CFO of The Source, Ann has more than two decade's worth of achievement, including developing and leading BCE's Finance Grad Program, improving the company's finance capabilities through data analytics, and leading the finance team through transformative events including IFRS15. Ann is a vocal advocate for the evolution of the CPA training office experience, volunteering with KPMG and CPA Ontario as a mentor, coach, sponsor and advocate since 1987. Ann was the inaugural Treasurer of the Sixties Scoop Healing Foundation—a national foundation established to support Indigenous survivors and their families who were detrimentally impacted by child welfare laws in Canada. She was part of an Indigenous, Survivor-Led Board which gifted over $1 million to program support across Canada in its first year of operations.
Select one of the following numbers to provide feedback about this page: 1 is Not Satisfied, 2 is Indifferent, and 3 is Satisfied.