Breaking Accounting Cliches
Neha Kohli, CPA, CA, breaks the mold of every accounting cliché. She's as comfortable with a spreadsheet as she is on stage performing comedy. Her career re-imagines where the designation can take you – and we are very much here for it.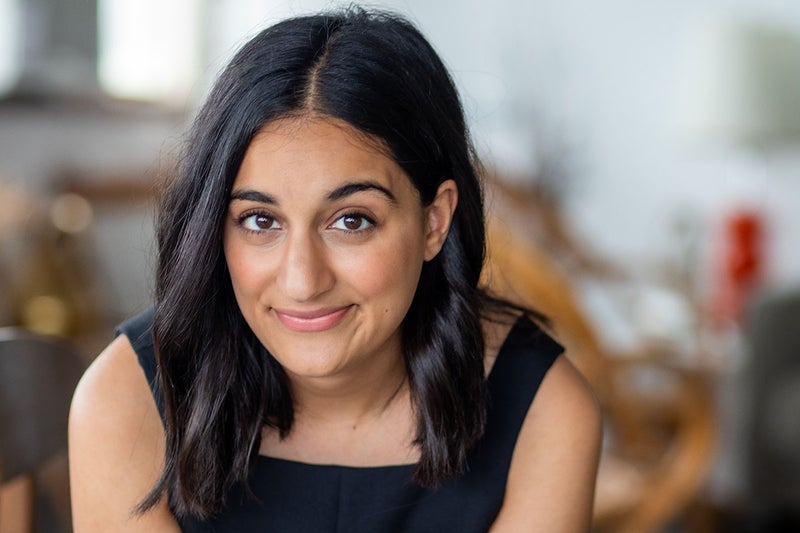 A daughter of Indian immigrants (who are also both accountants) she followed in her family's footsteps and decided to pursue the CPA designation. In 2017, she quit her full-time job as an accountant to start her own business where she provides tax services to people in entertainment.
On top of all her business credentials, Neha's also a graduate of The Second City's Conservatory Program and a recipient of the 2018 NBC Diversity Fellowship (a shortlist of 15 up and coming comedians in Toronto). She co-wrote and starred in the I Am A CPA (Rant), which riffs on the classic Molson ad from 2000.
"Accounting makes me a better comedian," contends Neha, who sees these two seemingly different worlds not as opposites, but rather, as complementary. She's taken her passion for accounting and paired it with her love of performing to make a path that's uniquely hers. You may have seen her in commercials for OLG Lottery, Rec Room, Trident, BMO or Twizzlers.
It's not all funny business. Neha's passion for education has taken the form of teaching and being invited to speak at events, to hosting a Shopify New Money series on YouTube, where each episode takes a deep dive into all the interesting ways people are making money today.