The Path Less Travelled
Vivienne Lutwama, CPA, CFE, CAMS, is a forensic accountant who likens her current role to that of a high-stakes security guard.
"I help prevent fraud and money laundering at the bank," she says. "We ensure there are good frameworks that catch the culprits who use the bank to hide their nefarious criminal acts."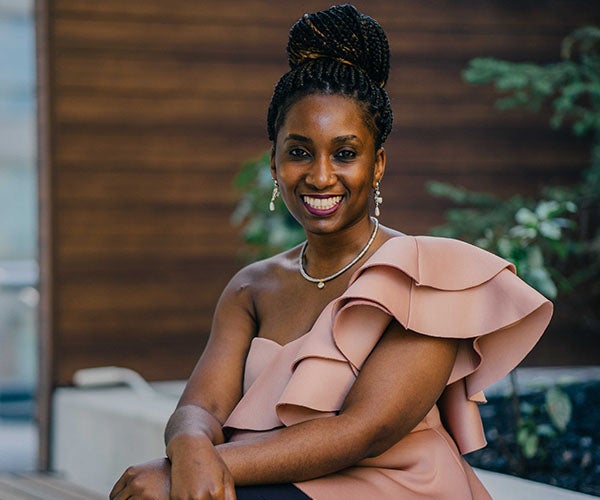 And though forensic accounting is somewhat niche within the finance world, it has provided Vivienne with a thrilling career.
Vivienne was introduced to the field by a partner of her former basketball coach in South Africa, where she grew up, and it immediately piqued her interest.
But pursuing it meant having to leave her home behind.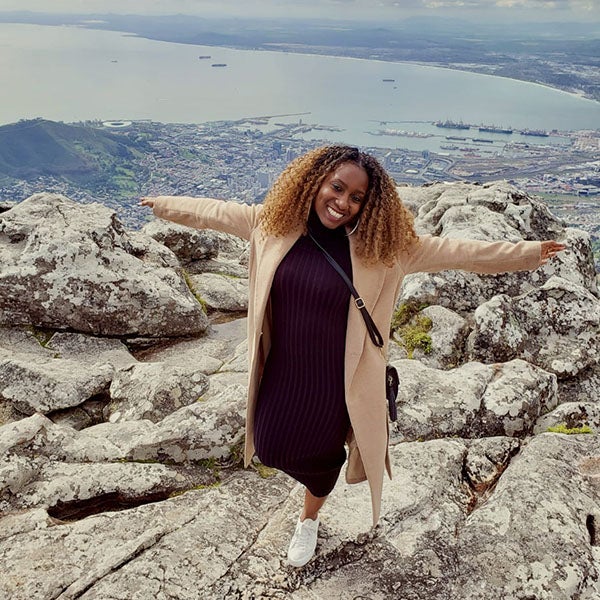 "I decided to move to Canada to get more opportunities and to specialize in forensics," Vivienne says. "I got my accounting designations, including CPA, [and] I also enrolled in a forensic accounting program at Seneca."
For Vivienne, pursuing the CPA designation was a no-brainer, since she wanted the best designation possible—and having family members who are chartered accountants didn't hurt, either.
Her CPA training taught her some significant lessons that have translated to career success. "The CPA taught time management, for sure, and working smart. Working smart over working hard. Aiming for the best in whatever you're doing," Vivienne says.
Now director of anti-money laundering and compliance audit oversight at RBC, Vivienne helps Canada's largest bank work more efficiently while complying with regulations.
She previously held roles as a financial crimes consultant in Wells Fargo's anti-bribery and corruption division and also specialized in forensic investigations as a senior associate in PwC's forensics practice.
"Some of the work I did on investigations was exciting," she says. "A lot of it ended up in court. I had to prepare clients and partners for court, which was super exciting because you could see the impact your work has in real-time on your client, the industry and society at large.
Attaining the renowned designation has given her the confidence to pursue loftier heights: "CPA is the cream of the crop of my industry. Knowing I was able to aim that high and achieve it allows me to continue doing that in my career and my personal life."
And that persistence has earned her the recognition of her peers.
Just last year, Vivienne reached another career milestone when she became a CPA Ontario Emerging Leader.
"I don't do what I do to get glory," she says. "But when a prestigious organization honours you, a non-conventional CPA, it means a lot."