Accounting for the Future: Landing Your Dream Job
While earning the CPA designation may get you a foot in the door at a Big Four firm, it's your interpersonal skills and experiences that will allow you to stand out – so says Benjie Thomas, FCPA, FCA and Managing Partner at KPMG.

Reflecting on his experience as a cashier at a local Loblaws while he attended school, Benjie draws on the important set of soft skills he built. "During an average shift, I would have the opportunity to interact with a new person every 3-5 minutes," explains Benjie. "Each interaction was an opportunity for me to build communication skills that have been tremendously valuable to my career."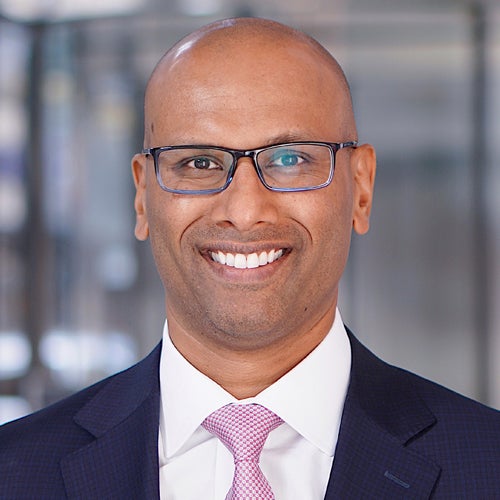 Communication is one of the many skills Benjie looks for in a potential recruit, along with business acumen and professionalism; but equally as important, he wants to know who you are beyond your credentials and how you'll fit in with the team.
That's not to say your hard skills won't benefit your career path. He explains that in this economic climate, knowing not only how to prepare financial statements, but also understanding how to interpret them to predict a business' success or pain points is imperative. Further, the ability to understand and adapt alongside new technology is important – especially as the business community continues to respond to new working conditions.
Outside of the office, Benjie is an Advisory Committee Member for the University of Waterloo's School of Accounting and Finance, and a Finance Committee Member at the Centre for Addiction and Mental Health. To recognize his contributions to the profession and the community, Benjie received the Fellows distinction in 2019 – the highest honour that can be bestowed upon a CPA. Recently, he was nominated by his peers to CPA Ontario's Council.