The Start-up Mindset
Sojin Lee has always dreamed of making a big impact: "At 18, I knew I wanted my own business. But at that age, I had no real idea of what that would be." Today, she's the CEO of an AI technology company that solves real-world problems for students and educators. Below are some lessons that have informed Sojin's career growth and life journey.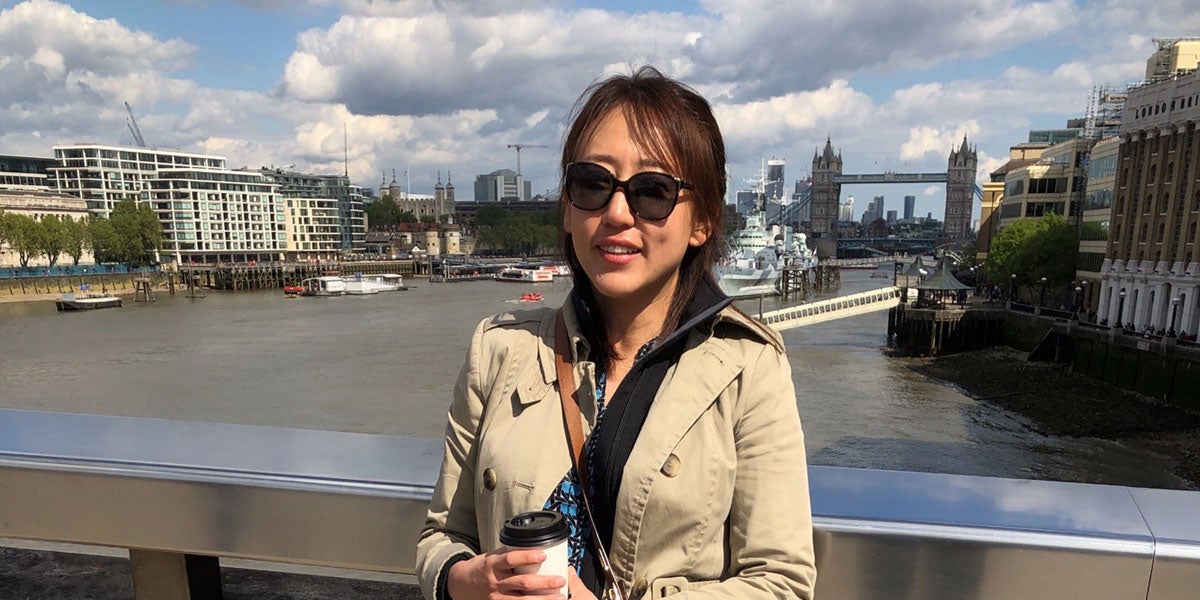 Lay the foundation
Choose a path that increases the chances of your own success and happiness. Consider a career that provides you with the security you crave, and the flexibility you desire.
For Sojin, this meant training as a CPA: "I wanted to play to my strengths, so I explored number-based subjects in business administration, which came down to finance or accounting. But when I saw how many job postings were for CPAs, I thought I'd have no problem getting a job if I had a CPA designation – and I was right."
Sojin's first job, at an oil and gas company, gave her insight on how companies work and provided a platform for her own business' growth. As a CEO in the AI tech space, the stakes are high and the challenges come fast and hard. But with right mindset and the foresight of her training and experiences as a CPA, so do the solutions.
"My CPA designation equipped me with not only financial and accounting expertise, but the ability to understand complex problems and solve them with critical thinking. This helped me move to a completely different career path (from an educator to entrepreneur). It has defied all my expectations and has given me the skill set to become an entrepreneur in the artificial intelligence and technology industry."
Be flexible, open-minded and persistent
Sojin has lived in four different countries: South Korea, Argentina, Malaysia and Canada. Her diversity of experience may have contributed to a flexible mindset: "I learned from an early age that to thrive, I had to be open." The same can be said for the world of business. Much has been made of the role that AI will play in business and how this will impact the work of CPAs. Ultimately, it's a question of how we'll adapt and make use of these technologies. "Uncertainty equals more opportunity, not less," Sojin says.
Don't give up, pivot instead
The word "pivot" is used a lot in the start-up world. When an initial idea doesn't work as planned, entrepreneurs are expected to be ready with a Plan B. Sojin has applied this thinking in other areas of her life, specifically her career: "I had worked in accounting for six years and I wanted to do something different, but I also wanted to leverage my accounting knowledge, so I transitioned to accounting education and worked under examinations at CPA Canada."
When searching for a business partner to compliment her skill set, Sojin reached out to her professional network and met her eventual co-founder, an engineer with deep domain expertise in AI: "When I met my co-founder for the first time we talked about the potential for using automated essay scoring and he was interested in solving this problem together. Today, we're focusing on defining our target clients' problems, and finding the right solutions. Some of their pain points are really complex, so we're breaking them down into smaller, manageable parts.
It can't be overstated that when you solve a problem for people, the revenue will follow. The key takeaway here is that you don't have to figure it all out at once. It's about making small moves toward a bigger goal.
Never, ever underestimate the power of soft skills
Soft skills don't often get the respect they deserve, but they can make or break a career. It's no question that CPAs' training equips them with the skills to not only solve problems, but also work well with others.
For Sojin, the ability to manage interrelationships is key to a CPA's success: "It's not only about recording details of financial transactions and preparing financial statements. It's about considering interrelationships between the business strategy and the financial state of the company to make the right decisions. Problem-solving involves being able to identify and define the problem, generate alternative solutions, evaluate and select the best alternative, and implement the selected solution with ongoing trust with people."