Allyship Is a Verb, Not a Noun
Lara Shewchuk, GCB.D, CPA, CA, landed a spot on the 2021 OUTstanding LGBT+ Executive Role Model List—an accolade that attests to her tireless work in the community.
In addition to her role as COO and CFO of Toronto-based software company Architech, Lara is the Founder and Executive Sponsor of Architech's Inclusion Council, Pride & Allies Committee, Women@Architech Network and Build a Better Future Program.
She recently sat down with us to explore what it takes to build a diverse, inclusive work environment and the crucial role that CPAs can play in shaping a socially responsible future.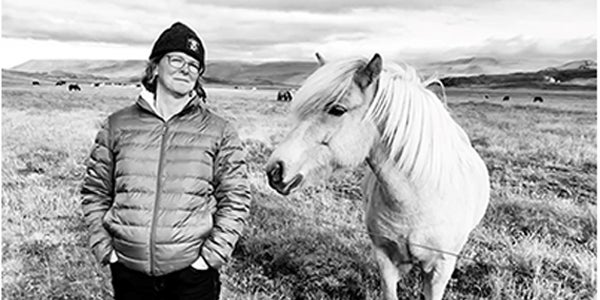 Architech has proven itself as a diverse workplace with an inclusive culture. What is at the heart of that success and what advice would you give to other organizations or leaders trying to create a more diverse and inclusive culture?
At Architech, we provide ongoing training on important topics, create spaces for open dialogue and shared perspectives, and speak out against oppressive systems and issues negatively impacting marginalized groups. We don't always get it right, but we listen to our peers and continue to learn. There are various stages on the diversity, equity and inclusion (DEI) journey, and the work is never truly done.
A DEI ethos should start at the very top of an organization and filter down, becoming ingrained in its strategic goals and operations. Organizational leaders play a critical role in driving meaningful change by discussing everyday issues and inequities with openness and transparency. But a broader network of communication and feedback is also important. Organizations that are further ahead on their DEI journey should share their knowledge and experiences with those just starting out.
How can more companies attract and retain diverse talent?
Organizations must honour their commitment to diversity through a sincere, meaningful plan, not superficial branding exercises that amount to little more than social washing. Employees and potential recruits are smart enough to determine whether public signalling is performative or sincere.
They also need to commit resources to skills development, provide growth and leadership opportunities to diverse groups, and advocate for opportunities where people can become the best version of themselves. And leaders within those organizations need constant feedback to continue adapting to what their people value.
What role do you think CPAs have in creating a more diverse, inclusive and socially responsible future?
CPAs can play a critical role in creating a socially responsible future because they already provide financial information, metrics, decision analysis and recommendations to their organizations.
A good example of this relates to cost. What is low-cost on paper can have outsized social costs: dangerous working conditions, salaries below living wage, the continued marginalization of Indigenous communities or species extinction, to name a few. To achieve positive outcomes for society, CPAs must examine and analyze all the factors in their decisions and understand the implications for as many stakeholders as possible.
Do you have any advice for those who are looking for resources or support? How can CPAs get involved with 2SLGBTQ+ initiatives?
Reach out to someone you can trust. It could be a friend, colleague, family member, teacher or a support agency such as LGBT Youthline, Kids Help Phone or the Trevor Project. Remember that you're not alone.
As a CPA, you can volunteer your time and services, donate financially, become a mentor or join an advisory board or employee resource group. There are many fantastic organizations that support the 2SLGBTQ+ community, and you don't necessarily have to be part of that community to do the same. Allies are very important.
How can people become better allies within the workplace and in their personal lives?
Be open. Be visible. Listen. Educate yourself. Use your voice. Speak up against injustice. Advocate for those around you. Champion colleagues and create opportunities for them to grow and develop.
Do these things 365 days of the year—not just in June. I like to think of allyship as a verb, not a noun, because it demands ongoing action to have a meaningful impact.

Visit our Spotlights page to read more about CPAs doing amazing things. If you know an interesting CPA who wants to be profiled, email us at [email protected].