Nurturing the Future of Healthcare
For Dishan Ratnajothi, CPA, there's never been a better time to invest in pioneering healthcare delivery. As Associate Director, Corporate Development and Ventures for Klick—a marketing and commercialization agency serving the life sciences industry—he's responsible for identifying and empowering healthcare start-ups on the cusp of innovation and finding new growth opportunities for the company.
For our latest Spotlight, we spoke to the 2021 CPA Ontario Emerging Leader and award-winning York University instructor about his passion for the healthcare industry, what drew him to the field, the skills he values in tomorrow's CPAs and how he brings the workplace into the classroom.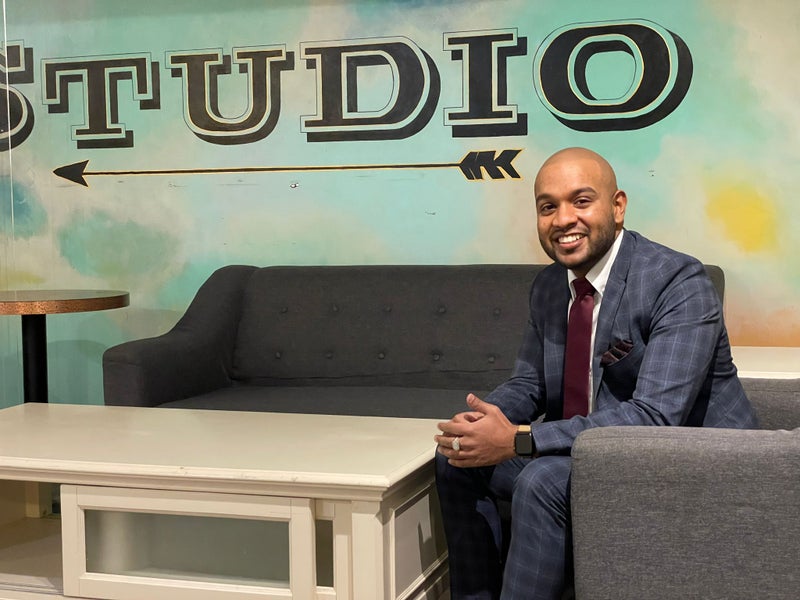 Where did you start your career and how did you get to where you are today?
I started my career in forensic accounting. While this was considered a non-traditional path for new accounting graduates, I was interested in investigating financial crimes and helping solve complex issues.
Soon after, I transitioned into the corporate finance space, where I had the opportunity to support Canadian mid-market businesses with mergers and acquisitions and due diligence activities. I preferred corporate finance because it allowed me to leverage my curious and analytical nature with my interest in capital markets.
Today, I work at the largest independent marketing firm servicing the life sciences industry, Klick Health, where I focus on identifying corporate development opportunities and investing into early-stage healthcare companies.
What does your everyday look like and what drew you to the field?
What I love about my job is that no two days are alike. My role at Klick is a mix of scouting new opportunities that have the potential to enable further company growth, learning about the offerings of new healthcare businesses and supporting our portfolio of companies with their growth initiatives.
What attracted me to the healthcare space was its potential and the opportunity to make a meaningful impact. The importance of healthcare has only grown in each of our lives over the last few years. Innovation within this space helps solve real problems and, in many cases, is the difference between life and death. I'm very fortunate to work in a field that allows me to make meaningful contributions every day.
How has the CPA designation helped you contribute to Canada's innovation economy through the healthcare marketplace?
My designation has been an essential tool in navigating the healthcare space. As a CPA, I bring a unique perspective to the entrepreneurs I work with because my healthcare insights are coupled with a focus on finance and strategy.
I continue to develop the fundamental skills needed to make critical investment decisions and work with entrepreneurs to help diagnose problems and realize opportunities to accelerate their growth potential.
You're currently an instructor at York University's Schulich School of Business. What inspired you to teach the next generation of CPAs?
I've been extremely fortunate to have amazing instructors who have continuously invested time and effort into my CPA journey. My passion for teaching is a by-product of the support they've provided me over the years.
As an award-winning accounting instructor, I'm most inspired by the opportunity to give back to the student community. While understanding course content is critical, I often think about the real-world implications that students would benefit from knowing. I always try to foster an experiential learning experience for students that brings the workplace into the classroom. Their engagement, commitment and growth over the course of a semester inspires me to continue improving as an instructor.
What would you say is the most important skill for tomorrow's CPAs?
The most important skill for future CPAs is an entrepreneurial mindset, which means challenging the status-quo, seeking new ways to innovate and overcoming obstacles.
I tell my students that the challenges and opportunities faced by organizations are not often linear—many are complex, with very limited information available. CPAs with an entrepreneurial mindset can navigate these complex environments to become business advisors, strategic thinkers and leaders within the organizations they serve.
What is your advice for someone who is just starting out on their CPA journey?
Don't be afraid to reach out to a CPA for guidance. You might have questions on the certification process, writing exams or even the types of industries/roles you want to work in. Success on your CPA journey ultimately depends on the support of family, friends, co-workers and mentors. Connecting with an experienced CPA early on can provide you with invaluable insights to help you navigate your career and beyond.
If you could have dinner with one person—current, fictional or historical—who would it be and why?
Fred VanVleet, the starting point guard for the Toronto Raptors, because he inspires me with his determination to never give up. Plus, I'd get to hear the inside scoop on the Raptors' 2019 championship run.
VanVleet was an undrafted player who became an NBA champion in 2019 and a first-time All-Star this past year. His three-word mantra, "bet on yourself," is one I live by every day.
Visit our Spotlights page to read more about CPAs doing amazing things. If you know an interesting CPA who wants to be profiled, email us at [email protected].
Know a CPA driving change?
Nominate them for a 2023 Emerging Leader Award.
Learn more