From Student to Educator
Matthew Roman is so passionate about CPA education that he now teaches the curriculum, while working full-time as a Senior Manager in KPMG Canada's National Tax Centre.
"Throughout my career I've had a foot in professional practice and a foot in education," he says. "The technical knowledge I teach in the classroom complements my workplace experience, and my workplace experience complements my classroom teaching."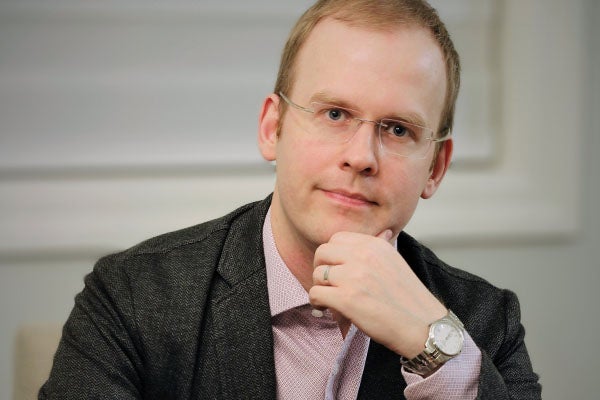 Matthew teaches tax as an Assistant Professor, Teaching Stream at the University of Toronto and as a Contract Lecturer at Ryerson University. He also facilitates in the In-Depth Tax Program for CPA Canada.
And he's certainly qualified to teach the accounting leaders of tomorrow, having co-authored Canadian Income Taxation: Planning and Decision Making, a textbook used across Canada. Matthew was also a gold medallist on the CPA Common Final Examination (CFE).
"Right after getting my CPA I looked for ways to get involved in the profession's various education programs," Matthew says. "It started with marking, but eventually I was able to get involved in live lecturing and content development. I spent three years writing material used in the taxation module of the CPA Professional Education Program. Now I focus on providing input on the curriculum for the next generation of CPAs."
His passion for teaching has translated to opportunity at KPMG, as well.
"I was given the opportunity to play an important role in delivering the technical tax training and knowledge management within the firm" he says. "I learned a lot about different pedagogical approaches to teaching over the years and I was very excited to apply these skills to our internal learning and development."
Matthew says his career really took off after completing his CPA education, which provided him with soft skills like time management and interpersonal communication as well as technical expertise.
"Technical skills give you a great foundation, but it's the softer skills that allow you to stand out," he says. "The CPA program did a really good job getting me prepared for advising clients in the workplace, managing my time with deadlines, logically break down problems and analyze those situations, and apply real life facts to complex rules."
As someone who regularly inspires future CPAs, Matthew has some advice for anyone interested in the program: "You probably know a lot more than you give yourself credit for. Have that confidence, get out there and show everyone what you can do."