True Inclusivity Goes Beyond Good Intentions
Trisha Egberts, CPA, CA, is Vice President of Finance and Operations at ThinkData Works and a passionate advocate for diversity, equity and inclusion (DEI). As a queer woman who spent her early career in the closet, Trisha values an inclusive work culture that goes beyond diversity hiring.
For our latest Spotlight, we wanted to learn more about Trisha's career journey, her approach to attracting and retaining diverse talent, and how she fosters greater inclusivity through continuous learning and self-awareness.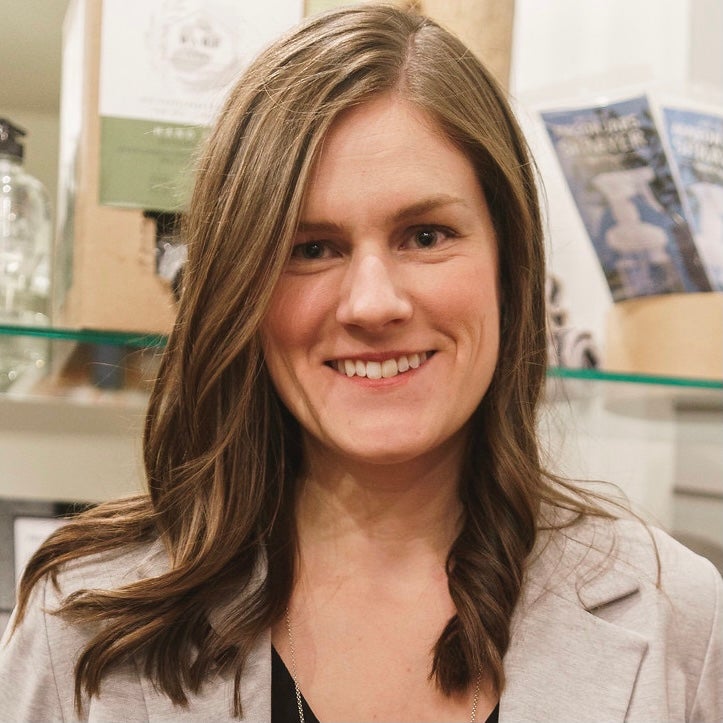 You have an impressive career working with start-ups, tech companies and healthcare organizations. Where did you begin your career and how did you pivot into working in the innovation economy?
I started my career at PwC in the audit practice, but I'd always been incredibly passionate about mental health and wellness. So, when a role came up with the finance team at the Centre for Addiction and Mental Health (CAMH), I jumped at the chance to put my learnings into practice.
Although hospitals and start-ups are very different, the skills I gained working in the public sector transferred to the innovation economy. When I had the chance to be the first finance hire at a health-tech start-up, I jumped at the chance. I'm now working as the VP of Finance and Operations with the amazing team at ThinkData Works, a data technology company in Toronto.
Although it isn't the career path I had envisioned when I was in school, I still wouldn't say that I'm surprised when I look back. Each transition was a natural one for me, from audit to industry, healthcare to health-tech, and from one Toronto technology company to another. Each role has provided the skills and learnings to help me succeed in the next one, and I continue using them to this day.
How do you incorporate your passion for DEI into your day-to-day work?
It helps that I oversee Human Resources and Operations in my current role, but I also firmly believe that DEI can and should be baked into daily corporate decisions. It's about consciously building a culture and processes that prioritize DEI values. That is what then helps organizations and leaders to hire and retain diverse employees.
As an openly queer woman who started her career in the closet, I have a vested interest in making sure all employees feel welcome and included at work. But I've also benefited, and continue to benefit, from a lot of privilege. It's my responsibility to use that privilege to design and uphold thoughtful, inclusive and equitable practices. This isn't something that necessarily comes naturally; it takes work and patience to learn about your own privilege and biases. I've been on a journey to learn more about all this, and I always encourage others to do the work as well.
How can more companies attract and retain diverse talent?
Look outside of your hiring practices. Yes, you should absolutely build an inclusive hiring process—including where you source candidates and how you review applications, conduct interviews, and determine and negotiate on compensation.
You should also look to uphold DEI throughout the company by asking:
Are your products and services designed for diverse groups of people and with considerations for accessibility?
Are your marketing and sales teams trained in DEI to ensure that your communications are aligned with best practices?
Do employees of all levels and from all teams have an opportunity to share feedback when they see something that could be improved?
People will always talk and share their experiences, especially in underrepresented communities and in a competitive job market. The best way to attract and retain a diverse team is to ensure that every person who interacts with your company becomes an advocate for you. And the best way to do that is to design policies and processes that treat every person with respect.
Can you share an example of that in practice?
I once worked with a small team on a relatively large volunteer board for an organization focused on helping organizations build inclusive cultures and workplaces. Despite the organization having incredibly diverse staff because of its clear and inclusive hiring processes, if you looked around the board room you wouldn't have known the organization was founded on DEI values because we lacked representation from certain identities and backgrounds. The good news is that we identified it as an area needing improvement. And so we quickly prioritized a redesign of the board hiring processes and began working to find directors who would reflect the diversity of the community we served.
That experience taught me that good intentions often aren't enough. Even a group of people passionate about DEI, who themselves had experienced discrimination in their lives, had failed to prioritize representation from other marginalized groups. This is why taking the time to thoughtfully design inclusive processes is so important.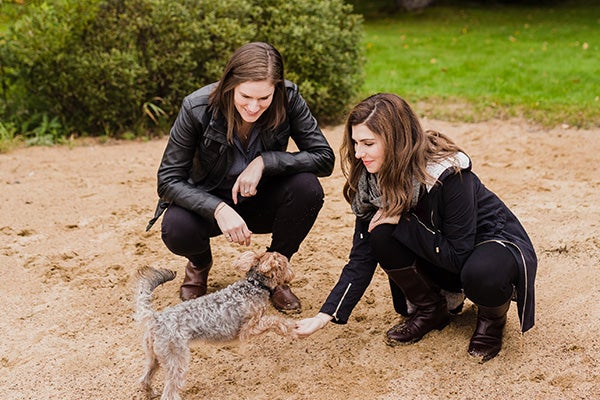 Do you have any advice for CPAs looking to support 2SLGBTQ+ initiatives?
Volunteer! There are so many organizations doing incredible work for 2SLGBTQ+ communities and many of them are looking for volunteers with different backgrounds and skill sets.
CPAs bring incredibly valuable skills to the table and are often in short supply in our community's volunteer pool, so do some research and get involved in organizations that align with your values. The key is to get started—whether that's by lending an extra hand at a community event or serving as the treasurer on a board of directors, there are so many great ways to give back to the community while developing your own skills and experiences. And bear in mind that you don't need to be a member of the community to volunteer—allies are almost always welcome!
Visit our Spotlights page to read more about CPAs doing amazing things. If you know an interesting CPA who wants to be profiled, email us at [email protected].