7 Myths About Accountants Debunked
There are several myths about accountants and accounting that still linger but don't reflect the dynamic profession we see today. Our Chartered Professional Accountants (CPAs) prove that the image of the dull pencil pusher fading into obsolescence is over. Today's CPAs are throwing off the stereotypes and showing how versatile and accessible the accounting profession can be.
In this post, we're debunking seven myths about accountants.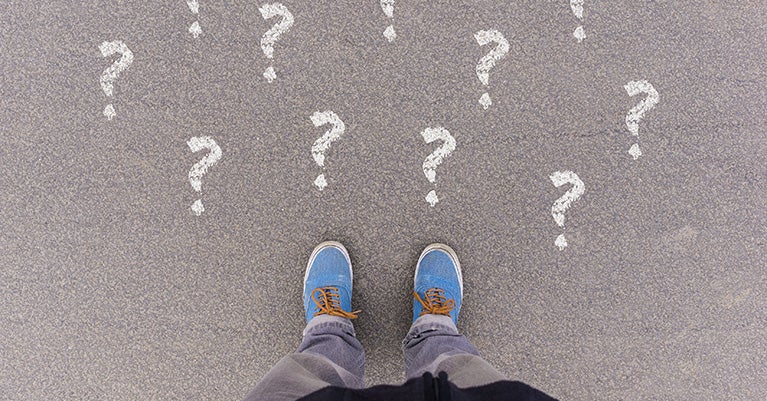 Myth #1: Accountants need to be math geniuses
Accountants are not mathematicians. Although CPAs need to know the basics when it comes to algebra and stats, software programs do the heavy lifting when it comes to most complex calculations.
What accountants need to know are financial rules, regulations and laws, as well as soft skills, like writing and communication skills. In our recent social media poll, CPAs told us that the most important skills to be successful as a CPA are communication, adaptability and time-management.
Myth #2: Accountant jobs are boring
Movies and pop culture often paint the same image: that accountants and accounting are boring (unless you're Louis Tully working for the Ghostbusters). But jobs for accountants are not limited to ledgers and forms. CPAs continue to redefine the limits of the profession.
Here are some examples of how our members think outside of the cubicle:
CPAs are breaking stereotypes and show that it's possible to pursue and merge their passions.
Myth #3: You need an accounting degree to become an accountant
Contrary to popular belief, it doesn't matter what you study before you become a CPA. Political science, fine arts, history, engineering: they're all things you can study and still be an accountant.
If you're in post-secondary education, you'll just need to meet requirements for credits and certain courses and obtain a degree. Mature students are assessed on work experience, not education.
To find out more about the steps you need to become a CPA, read our
guide for students
or how to
make a career change
.
Myth #4: Accountants exclusively do taxes
Tax is just one specialty for CPAs. CPAs also focus on financial reporting, finance, management, audit and assurance or strategy and governance.
Check out our CPA Spotlights to read about CPAs working in:
Myth #5: Accountants will be automated in the future
While certain accounting processes are becoming automated, accountants will not be taken over by artificially intelligent robots.
CPAs add value through their problem solving, critical thinking, creative and logic skills. CPAs are strategic team members and provide advice to help businesses grow.
That said, CPAs need to ensure they're ready for a larger shift. Skills in data analytics and technology are becoming more sought after. Subject matter expertise will be needed in accounting for intangible assets (like software and intellectual property), environmental, social and governance (ESG) reporting and, yes, even artificial intelligence.
The good news is that CPAs complete 120 hours of training every three years, so there's ample opportunity to explore our PD courses to stay on top of the latest developments in the industry and beyond.
Myth #6: Accountants can only work in accounting firms
CPAs can work in any industry and in businesses of all sizes. Some CPAs enjoy working with a registered firm to provide services to businesses or the public. And some CPAs decide to use their skills in-house.
Here are some examples of things CPAs have done outside of accounting firms:
Check out our article 7 Career Paths for CPAs or our Spotlight series to read more about our members' unique career journeys.
Myth #7: Accountants can't travel for work
Even if you get your CPA designation in Ontario, you can still achieve your dream of living and working in other provinces and countries.
Ontario's CPA designation is recognized in a number of other countries worldwide. You can hold multiple memberships or transfer your membership elsewhere. You'll just need to meet the requirements of the local accounting body.
Of course, you can always get on board with the remote worker lifestyle and take your work with you wherever you go. Accountant jobs can be diverse and flexible. You can work for yourself or find a company that supports a remote-first workplace.
If you want to find out more about how a CPA designation can provide stability, a future-proof career and purpose, read more about the
benefits of becoming a CPA
.