6 Reasons to Become a CPA
When you're looking for the best jobs with a business or finance degree, you should consider a CPA designation.
Here's why – trends show that the next generation of the workforce values stability and a future-proof career, the opportunity to continually grow and advance, and they want to make an impact through purpose-driven work. A career as a CPA checks all the boxes on this list.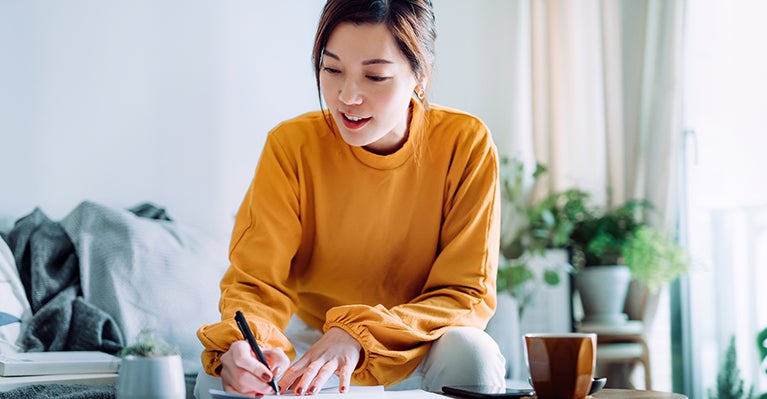 What is a CPA?
A CPA (Chartered Professional Accountant) is a highly qualified and regulated professional with expertise in finance and reporting. They are invaluable to businesses across all industries and provide strategic recommendations for an organization's growth and compliance.
The day-to-day activities of a CPA vary depending on the specific career path, industry and organization they choose. Read our round-up of seven CPA career paths or check out our Spotlight series for more on this.
Now we're breaking down six of the best reasons to pursue a career as a CPA.
1. Versatility
One of the benefits of becoming a CPA is the flexibility and versatility of the designation. CPAs are able to work across numerous industries, specialize in specific skills, and their designation is globally recognized, opening up a world of opportunities.
A few careers that CPAs can pursue include:
Controller
Internal or external auditing
2. Purpose-driven work
Whether you're interested in making an impact on climate change, working with non-profits, accelerating access to healthcare or investigating financial crime, a CPA designation opens doors for meaningful and purpose-driven work that fits your interests.
Katie Blum, CPA, CA, and 2021 Emerging Leader Award recipient turned her passion for sustainability and ESG into her full-time pursuit as Persefoni's Associate Director, Climate Solutions. In her day-to-day, Katie supports organizations on their climate reporting journeys and helps them to evaluate their operations and understand their climate reporting.
CPAs also use their talents to pursue entrepreneurship. Roslyn McLarty, CPA, CA, is one of the co-founders of The Gist, a media company with a mission to challenge the status quo of the sports industry. They provide more coverage of women's sports than traditional media and offer insights on issues like pay inequity and sexism in the industry.
3. Job security
CPAs will always be in demand and essential for business regardless of the industry, making it a fairly safe and secure career path.
When considering job security, a common concern is about whether accounting is a growing field. Or will accountants be replaced by automated robots and technology in the future? As technology advances, it will likely make certain aspects of the role easier, for example, in improving productivity and reducing errors in data entry. However, given the strategic set of skills involved in CPA career paths, it's more likely that roles will evolve, and technology will complement the CPA skillset.
4. Growth potential and career development
Did you know that CPAs are required to complete 120 hours of professional development every three years? This ensures that CPAs are always ahead of the curve when it comes to changes in the profession and are consistently updating their skills. This allows CPAs to increase their earning potential and move into senior positions within their organizations.
5. Salary
The CPA salary ranges depending on where you live, experience level, industry and job seniority, with a median annual compensation in Ontario of $130,000. CPAs also tend to out earn their non-CPA counterparts by about 10-15% per year, so working toward a CPA can pay off long term.
6. Prestige
Finally, it's not easy to earn a CPA designation. CPAs go through hours of training, practical experience requirements and exams to qualify and retain the designation. CPAs are regulated and held to high professional standards, making them trusted partners and advisors.
Select one of the following numbers to provide feedback about this page: 1 is Not Satisfied, 2 is Indifferent, and 3 is Satisfied.