The Guide to Becoming a CPA for Students
If you're considering becoming a CPA, we want to provide you with the basic information you need to move forward in your journey.
In this guide, we cover the following most frequently asked questions:
Navigating a career change? Check out our articles about transitioning careers and why accountants should consider a CPA designation.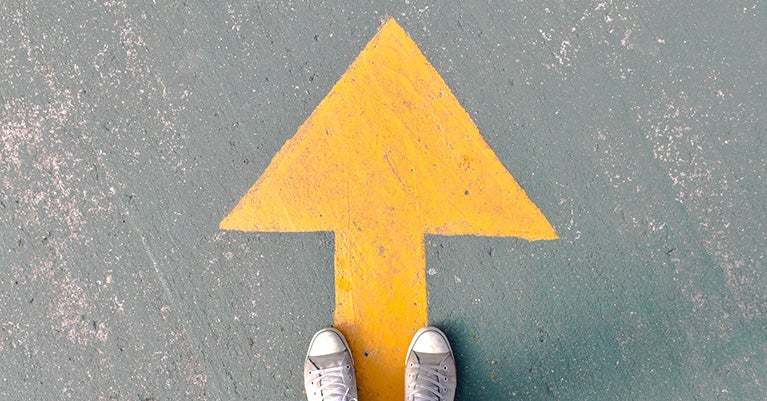 What does a CPA do?
A Chartered Professional Accountant (CPA) is a trusted advisor on financial and business matters. Being an accountant isn't all about taxes. You can build on any of your strengths - like strategic or analytical thinking, leadership and technical ability - to pursue a career that's right for you while bringing the expertise that a CPA designation provides.
Learn more about the career possibilities by exploring 7 Careers Paths for CPAs and our CPA Spotlight series.
Why should I get a CPA designation?
A CPA designation provides job stability, growth potential and a good salary. The median salary of a CPA in Ontario is $130,000. Just three years post-designation, the median salary is over $90,000. You can also follow your passions and sense of purpose through a wide range of career paths.
Read our 6 Reasons to Become a CPA.
How do I become a CPA? How long does it take to earn a CPA designation?
After you have completed your four-year degree, you can complete the CPA program in approximately two to three years. The CPA certification program consists of the following steps:
prerequisite learning
CPA Professional Education Program (CPA PEP)
Common Final Examination (CFE)
practical experience
Step 1: Prerequisite learning
The first step of the CPA certification program can start during your degree. There are 14 required prerequisite learning courses. You can take all of them at your post-secondary institution during your degree, or you can take them through CPA Ontario. You will need these to enter CPA PEP.
Duration: This can be completed concurrently while you're working towards your degree. Typically, candidates take 14-24 months to complete these courses if taken through CPA Ontario.
Step 2: CPA PEP
CPA PEP is the graduate-level program of six modules. These help to build your technical knowledge and professional and leadership skills and prepare you for the CFE. Various universities in Ontario offer these modules through graduate degrees or you can complete all of them through CPA Ontario.
Duration: Approximately one to two years part-time.
Step 3: The Common Final Examination (CFE)
After CPA PEP, you'll need to write the Common Final Examination. This three-day examination evaluates your competencies, and it is usually offered twice per year.
Duration: Three days of writing and plenty of study time.
Step 4: Practical experience
Practical experience is required to put your education into practice. You'll get hands-on work experience while you're taking the required courses and modules.
Duration: 30 months total, but this can overlap with your prerequisite learning, CPA PEP and the CFE.
How much does it cost to become a CPA?
What you pay to become a CPA depends on your path: it could cost a few thousand dollars or up to around $25,000.
You can earn undergraduate and graduate degrees that already include prerequisite learning and CPA PEP modules. If you take this route, the only additional certification costs you will pay for are CPA PEP modules not included in your graduate program and the CFE.
If you need to take any courses or modules outside of a degree, the cost will increase. With CPA Ontario, these fees are a few hundred dollars each for preparatory courses and around a thousand dollars each for CPA PEP modules.
In addition, once you register as a student with CPA Ontario, you pay Annual Student Dues until you become a member.
While you're studying, you will also be working to meet your practical experience requirements. This provides the opportunity to offset your certification costs by earning while you're learning.
Select one of the following numbers to provide feedback about this page: 1 is Not Satisfied, 2 is Indifferent, and 3 is Satisfied.