A Financial Leader for Indigenous Communities
Helen Bobiwash is a distinguished leader and visionary innovator, based on the Atikameksheng Anishnawbek near Sudbury, Ontario, who has been working directly with First Nations and Aboriginal not-for-profit organizations for over 25 years. She's an FCPA and an FCMA, which means she's been recognized by CPA Ontario as a Fellow for her contributions to the profession. In addition, she also a CAFM (Certified Aboriginal Financial Manager), and provides financial leadership tailored to Indigenous cultures and communities.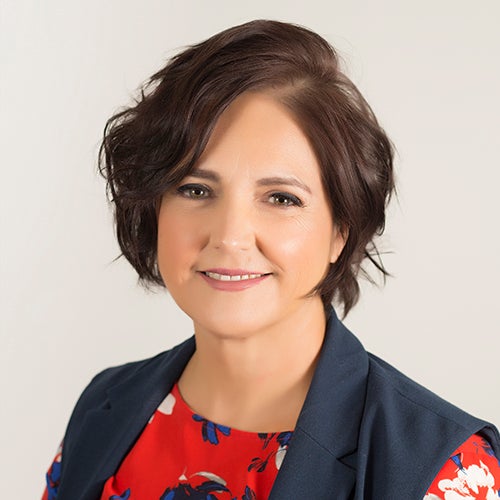 Helen stays motivated by reminding herself that she is contributing to something bigger than herself. Not one to shy away from challenges, she enjoys taking on complex or challenging projects because those usually lead to learning and growth. Helen supported the Anishinabek Nation Education Agreement, the first self-government agreement in Ontario and the largest in Canada, that set the stage for the participating First Nations to develop culturally relevant and community-tailored education programs for the benefit of Anishinabek students.
She also works on solving complicated problems, like how and when schools would reopen in the 23 self-governing First Nations communities during the pandemic. As a financial literacy advocate, she's currently writing material for a financial workbook for Indigenous women entrepreneurs. The workbook will provide research-based information on topics like personal budgeting, as well as navigating credit and banking services.
Helen describes her career path as "a process of elimination". She first chose to be a CPA because she was "good at math". Early in her career, she worked for the Canada Revenue Agency as an auditor, but she didn't like the feeling of having to tell people they owed more taxes. From there, she went on to work for Industry Canada, which gave her the opportunity to work with Indigenous communities. She eventually made her way to not-for-profits because of a desire to work in the communities themselves rather than in government.
For her, the top three skills every CPA should have are planning, analytical thinking and communication. She underscores the last one as the most important. She believes there's a place for emotions in a corporate environment, explaining that "emotions are just a sign that there's something going on, they're telling you something." Great advice when you're navigating difficult conversations in the workplace.
As an entrepreneur, her advice to young professionals dreaming of operating their own independent accounting firm is to start by understanding what kind of work environment you personally thrive in and build your base around that. Then, leverage the skillsets and interests that come most naturally to you.
Helen sees accounting as an evolving industry, not a dying one. While we've gone from an abacus to adding machines to artificial intelligence, we still need the analytical skills CPAs bring to the table.