3 Reasons Why You Should Work with a CPA On Your Business Taxes
As a business owner, you have a lot to manage 24 hours a day, 7 days a week. You don't want to worry that you're losing out on hard-earned money when the annual tax deadline comes around.
As tax time approaches, get prepared by investing in a Chartered Professional Accountant (CPA) as your specialist and strategic business partner, who can help you manage the complexity of your business.
Read about the three reasons you should work with a CPA on your business taxes to help you maximize your short- and long-term tax savings.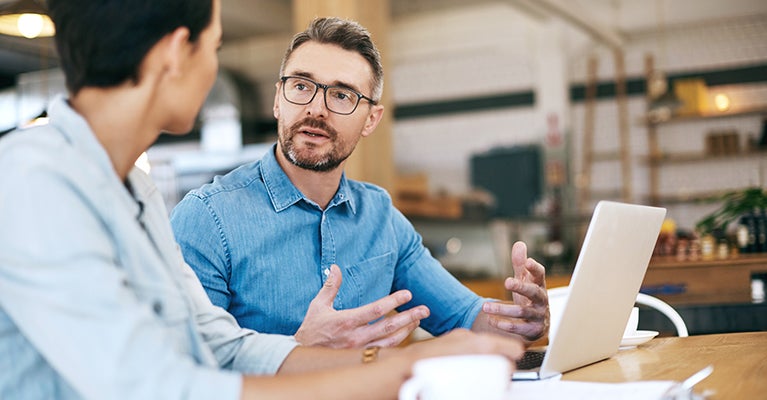 CPAs are tax experts
Not all CPAs specialize in tax, but those who do are experts. CPAs are required to keep up to date on tax laws, accounting standards and financial regulations. They have the expertise and experience to provide advice and help you comply with the latest rules.
Reduce the risk of error by investing in working with a CPA from the beginning. If you want an expert who is objective, knowledgeable and accountable, hiring a CPA will bring you peace of mind for years to come.
Learn more about working with a tax preparer.
CPAs are strategic business partners
Tax time comes once a year, but you have long-term goals for business.
CPAs can help you to make informed choices throughout the year, so you can feel confident about your business' financial future. Consider working with a CPA to help you with the accuracy and reliability of your business modeling, financial reporting and budgeting. CPAs can help you ahead of tax season to minimize your tax liability and plan for your tax obligations. Working with a CPA can also help you to build trust and credibility with investors, lenders and your stakeholders.
CPAs manage complexity and can help you avoid penalties
If you hire employees, manage a lot of overhead and costs or have multiple sources of income, you may be faced with a complex tax situation. A CPA can help you navigate compliance with regulations and reduce the risk of penalties or legal fees.
CPAs also have access to valuable networks and resources that can help your business grow and succeed. If you need additional support for your business, a CPA can help you connect with experts in those fields.
As a regulated profession, the CPA designation is widely recognized and respected. CPAs are experts who have passed rigorous requirements to provide your tax services. Have a CPA on your side who will always work for your best interests.