My Path to CPA: Newcomer to Senior Cost Analyst
Ahtisham Fazli, CPA, is a Senior Cost Analyst at the Department of National Defence in Ottawa. He graduated with a Bachelor of Commerce, concentration in Accounting and Finance, from Carleton University.
We asked Ahtisham how harnessing technology has played a key role in his work and the challenges he overcame as a newcomer to become a CPA.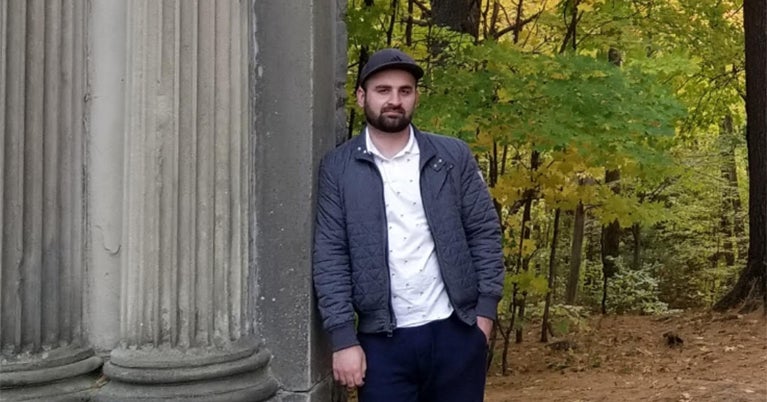 What initially interested you in the CPA profession?
I graduated from high school just after the financial crisis of 2008. I remember my grade 12 high school accounting teacher mentioning that there will be a lot of job opportunities for CPAs because of the growing need for more stringency and transparency in financial statements. I also did a bit of research and found that people in C-suite positions in many companies had at least a CPA designation.
How did you get to where you are now? What were your challenges in becoming a CPA?
I immigrated to Canada from Afghanistan when I was 15 years old, so I was affected by culture shock that included the language barrier, technology gap, information overload, etc. At university, I was in a co-op accounting and finance program and, even after five years of living in Canada, I think remnants of culture shock prevented me from getting a co-op placement in accounting firms, which discouraged me significantly. But I didn't give up.
I started my career as a Business Valuation Analyst at Sunbelt Business Brokers right after graduating, and then I started my CPA journey. The course load was a bit challenging with all the modules and examinations but, Alhamdulillah, I was successful in completing all of my requirements and received my designation in 2017.
I joined the public service through a recruitment program in 2016 as a Financial Analyst at the Department of National Defence (DND). I am currently working as a Senior Cost Analyst responsible for the preparation of life cycle costing for some of the major capital asset acquisition projects.
How important has technology become to your work?
Extremely important. Personally, the most important thing technology has provided me is the ability to streamline repetitive and mundane processes with automation resulting in higher productivity, efficiency and happiness.
For example, I am currently in the process of creating a comprehensive workflow within Alteryx Analytics. It will address the automation of most of the costing process from data inputs from various stakeholders to the final risk-adjusted outputs to be shared with the Treasury Board for project approval.
How have you used or built on your CPA skillset to improve your workplace?
The skills that I have learned through the CPA program were instrumental in helping improve my workplaces both in the private and public sectors. At Sunbelt Business Brokers, I used my technical skills to replace the existing file-sharing tool that was plagued with syncing and storage issues which resulted in better communication between brokers and more closed deals.
At DND, I've used my business and presentation skills and proactively learned new technology so that I was one of the main developers of the bid evaluation cost model within Alteryx for a multi-billion-dollar procurement project. It equipped upper management with the ability to identify the successful bidder based on a point-rating scale.
What advice do you have for upcoming CPAs?
I have two pieces of advice:
Improve your networking skills because it will not only help you through your CPA journey but will also be a tremendous skill set for the rest of your professional life.
Do not be discouraged if you don't end up getting a placement in an accounting firm during your undergrad.
I know it can be overwhelming, especially for first-generation immigrants, to make a strong impression on managers and partners during the various social events hosted by accounting firms. However, accounting firms are not the only way to get the CPA experience requirements. The federal government has the Financial Officer Recruitment and Development (FORD) program that targets university graduates who are aspiring to become CPAs.
What do you hope to do in the future as a CPA?
I love working in the federal government, so I hope to continue to move up in the financial management ladder and make whatever positive difference I can through my journey.
Rapid fire
Best activities to do in Ottawa: Biking through Gatineau Park, self-guided tours and solving escape room puzzles with my family.
Favourite food: chicken shawarma (Shawarma Palace only) and mantu (Afghani beef dumplings)
Best piece of advice you've received: Never stop learning and growing as a person.