5 Courses for CPAs to Improve Ethical Decision-Making
Professional ethics is one of the key values of the accounting profession. Ethical decision-making must be embedded in the choices and behaviours of CPAs, but at times, external pressures and lack of understanding can hinder making the right choice. That's why we offer tools, insights and frameworks through our professional development offerings to help you become confident and knowledgeable in your decisions.
We've curated five of our on demand ethics courses that will help you build professional competence, examine your biases, identify unethical behaviour and promote good practices. Come away with practical learnings that will make a positive difference in your workplace.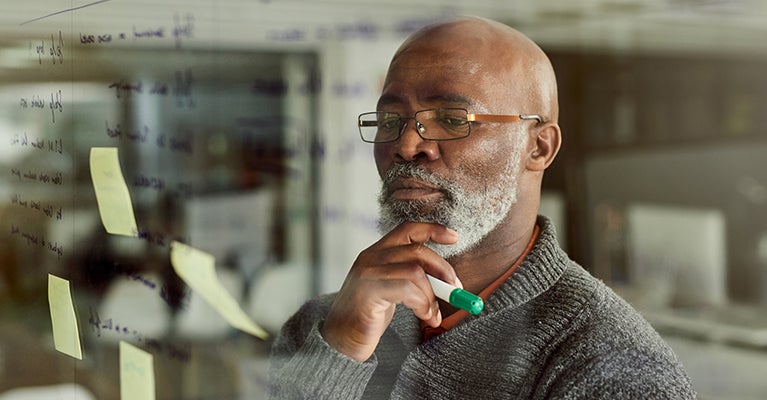 Behavioural Ethics: Decision-making Biases and Heuristics
Learn from Tom Hardin, aka "Tipper X", one of the most prolific informants in securities fraud history who worked undercover with the FBI to dismantle one of the largest insider trading rings in Wall Street history. This course uses examples from the accounting and audit profession and focuses on behavioural ethics, which draws on psychology, cognitive science, evolutionary biology and related disciplines to determine how and why people make ethical and unethical decisions.
PD hours: 1 hour
Ethics hours: 1 hour
Professional Ethics: A Theranos Story
The infamous story of Theranos is examined in-depth in this course from the perspective of ethical decision-making and organizational culture using the International Ethics Standards Board for Accountants' five fundamental principles of ethics as the framework. This case study shows what can go wrong if our fundamental principles of ethics are threatened by low psychological safety and a toxic organizational culture.
PD hours: 2 hours
Ethics hours: 2 hours
The Ethics of Big Data and AI
Big data and artificial intelligence (AI) are changing our world and raising unprecedented ethical issues. CPAs who are exploring the use of AI and machine learning (ML) or are working alongside data scientists, engineers, application developers and others must be prepared to grapple with ethical questions related to data and algorithms.
Ethics for Accountants
The course will explore the most frequently broken rules in CPA Ontario's Code of Conduct that account for 90 per cent of all disciplinary cases. Participants examine disciplinary cases in detail, including the sanctions imposed in each case and reviewing the oversight and disciplinary process.
PD hours: 4 hours
Ethics hours: 4 hours
Business Ethics: The Changing Role of Corporations in Society
Learn how to demonstrate the return on investment from ethical business practices using real-life examples and case studies. The course will cover topics such as the importance of employees in business ethics, current standards and trends in combining profit and purpose, global scandals, ethical dilemma case studies, ethical response during crises, corporate responsibility and impact measurement. Regardless of the industry, type or size of an organization, individual employees, teams and corporations can navigate complex and challenging situations using an ethical mindset.
PD hours: 4 hours
Ethics hours: 4 hours