Top 4 Skills for CPAs in 2023
Learning doesn't end once you become a CPA. Each year, you have the opportunity to grow as a highly skilled advisor to businesses and individuals through a variety of educational opportunities. This keeps you competitive and helps you adapt to change.
To help you upskill for future of work in 2023 and beyond, our professional development team put together learning pathways with a focus on both soft and technical skills.
Here are the top 4 skills that CPAs should focus on to advance their careers: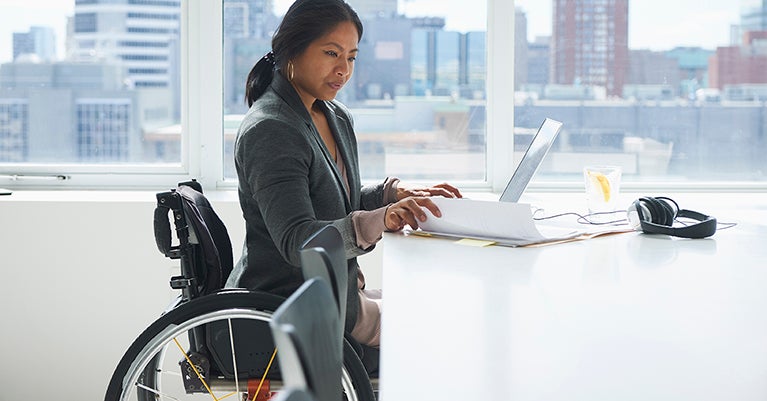 Navigate your business through ethical decisions
Ethics in accounting are a top concern for CPAs. In any role or position, a CPA should understand how to make ethical decisions, show good judgement and avoid unethical situations.
Recently, CPA Canada, the International Federation of Accountants (IFAC) and the Institute of Chartered Accountants of Scotland (ICAS) teamed up to examine how technology and digital disruption affects ethics in accounting: their reports highlight the need for skill-building around ethical decision-making and leadership.
By learning about theories relating to ethical and moral practices in accounting and how to deal with ethical dilemmas, CPAs can recognize potential problems before they arise and implement best practices in the workplace.
Learn how to be more confident in your decision-making through our learning opportunities.
Lead with intelligence and vision
Leaders aren't born, they're made. Leadership is a learning process: it requires you to reflect on your strengths and abilities and develop your skills to influence people and transform organizations. In Gartner's HR Top Priorities 2023 report, HR leaders' number one concern was leader and manager effectiveness.
As a leader, you will be looked to for not only your technical capabilities, but also your abilities to nurture others, build sustainable, strategic change and leverage your team's capabilities.
Our leadership certificate and executive programs are intensive programs that will help aspiring, new and experienced CPA leaders advance their careers and inspire their teams.
Understand new technologies and data
Big data, artificial intelligence (AI) and blockchain: these are a few of the innovations that will have a wide-ranging impact on the future of the CPA profession. According to Deloitte's CFO Signals survey, most CFOs are now making greater use of technology and automation.
While the technologies may be intimidating, it's important for CPAs to understand the value and benefits they can provide, as well as the risks. CPAs will need to think strategically about these technologies and how to use them. CPAs interested in data modeling, coding and developing can get a step up professionally by refining these hard skills and meeting the rapidly changing needs of business.
Our tech and data courses put these innovations into context specifically for CPAs.
Sharpen your technical accounting skills
Businesses rely on CPAs to be an authority. As a technical accountant, it's your responsibility to help businesses maintain consistency and high standards in their accounting processes and policies. To do this, CPAs need to keep up to date on the applications of and changes in standards like the International Financial Reporting Standards (IFRS), Accounting Standards for Private Enterprises (ASPE) and Accounting Standards for Not-For-Profit Organizations (ASNFPO).
Refine your knowledge at any level with our technical accounting offerings.
Enhance your knowledge and further your career through our extensive selection of on demand courses, seminars, certificates and conferences.