Program Founder & Speakers
The Innovation Leadership Accelerator is taught by esteemed innovators and program founders, Jim Balsillie and John Ruffolo, along with leading experts from within Canada's innovation economy such as Brice Scheschuk (MP Globalive Capital, ex-CFO Wind), Janet Bannister (Founder and Managing Partner, Staircase Ventures), and a host of other high-profile financial luminaries.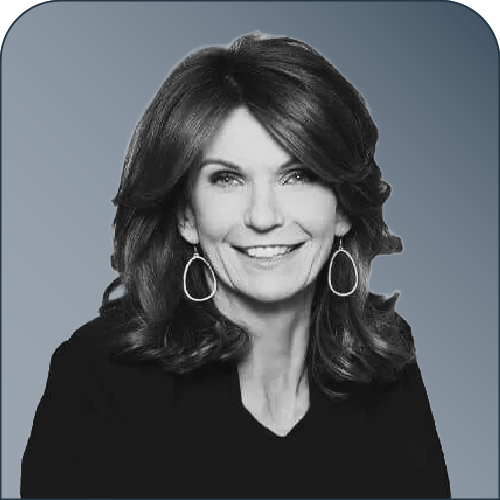 Carol Wilding FCPA, FCA, ICD.D
Carol Wilding FCPA, FCA, ICD.D is President & CEO of the Chartered Professional Accountants of Ontario (CPA Ontario) where she spearheads the qualifying and regulatory body for more than 101,000 CPAs and 20,000 CPA students. Prior to CPA Ontario, Carol worked in civic growth and policy as President of the Toronto Region Board of Trade; in healthcare, where she advanced research and philanthropy as President of Mount Sinai Hospital Foundation; and as President of Plan Canada. Carol has been named to the Top 100 list of Canada's Most Powerful Women and as one of the Top 25 Women of Influence by Women of Influence Inc. Currently, she serves as a director on the boards of the Sunnybrook Hospital Foundation, the Luminato Festival, the Canadian Depository for Securities & Canadian Derivatives Clearing Corporation, and BFL Canada.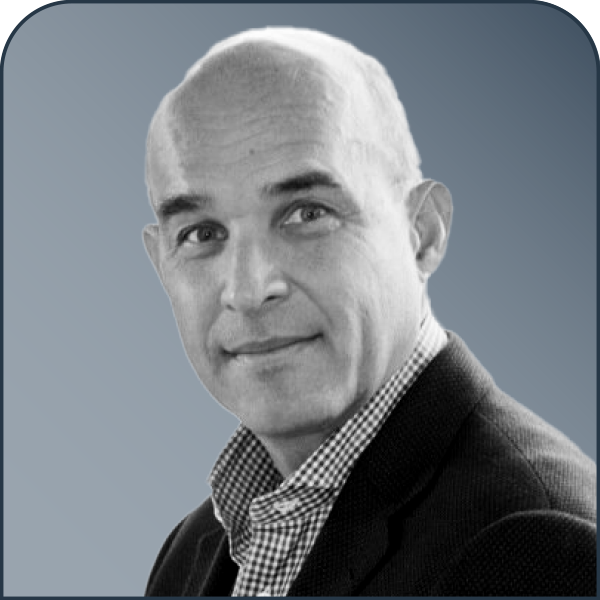 Jim Balsillie FCPA, FCA
Jim Balsillie's career is unique in Canadian business. He is a former Chairman and co-CEO of Research In Motion (BlackBerry), a Canadian technology company he scaled from an idea to $20 billion in sales globally.
He is the co-founder of the Institute for New Economic Thinking, the Council of Canadian Innovators (CCI), the Centre for International Governance Innovation (CIGI) and the CIO Strategy Council. He currently chairs the boards of CCI and CIGI and is a co-Chair of CIOSC. He is also the founder of the Balsillie School of International Affairs, Arctic Research Foundation and the Centre for Digital Rights. He is a member of the Global Advisory Board of the Stockholm Resilience Centre and an Honorary Captain of the Royal Canadian Navy.
Mr. Balsillie was the only Canadian ever appointed to US Business Council and the sole private sector representative on the UN Secretary General's High Panel for Sustainability. He is the only Canadian member of the US Council on Competitiveness and an internationally renowned voice on innovation strategy, competitiveness and international economic policy. He testified to the US Senate on America Innovates Act, a landmark legislation for management of intellectual property.
Mr. Balsillie holds degrees in a Bachelor of Commerce from University of Toronto, an MBA from Harvard Business School and is a fellow with Institute of Chartered Accountants of Ontario.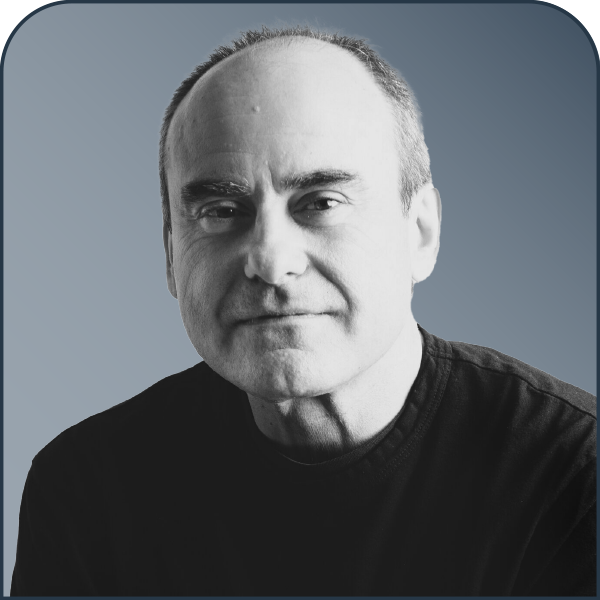 John Ruffolo FCPA, FCA
John is the Founder and Managing Partner of Maverix Private Equity, a private equity firm focused on technology-enabled growth and disruption investment strategies. As a firm run by entrepreneurs, funded by entrepreneurs, and for entrepreneurs, Maverix is investing out of its inaugural fund in the areas of health and wellness, financial services, transportation and logistics, live, work, play and learn, and retail. John chairs the Investment Committee, guides the strategy of the firm, and is deeply involved with sourcing and leading investment opportunities, particularly within the technology industry.
John is also the Founder of OMERS Ventures and Co-Founder and Vice Chair of the Council of Canadian Innovators. Over the course of his leadership as the CEO of OMERS Ventures, they invested over USD$500 million in over 40 disruptive technology companies across North America, including growth investments in Shopify, Xanadu, Wattpad, Wave, Hootsuite, Rover, Desire 2 Learn, Hopper, DuckDuckGo, TouchBistro and League. During his tenure at OMERS, John also formed OMERS Platform Investments, and as its Executive Managing Director, he led investments in Purpose Financial, PointNorth Capital, District Ventures, OneEleven and ArcTern Ventures. John co-founded the Council of Canadian Innovators with Jim Balsillie, a non-profit organization dedicated to helping high-growth Canadian technology firms scale globally.
Before joining OMERS, in addition to being a Partner at Deloitte, John was their Global Thought Leader, Global Tax Leader, and Canadian Industry Leader for their Technology, Media, and Telecommunications (TMT) practice, and a member of the Board of Directors. Prior to Deloitte, John was a Partner at Arthur Andersen LLP.
As an active board member in the profit and not-for-profit sectors, John works with many leading innovative organizations including AI Partnerships Corp., engineering.com, Ether Capital, OneEleven, ArcTern Ventures, RIV Capital, the David Suzuki Foundation, the CIBC Foundation, the Royal Ontario Museum, Caldwell's Top 40 Under 40, the Investigative Journalism Foundation, the SSB Dean's Global Council (DGC) and most recently he joined the board of Viral Nation, Maverix Private Equity's first investment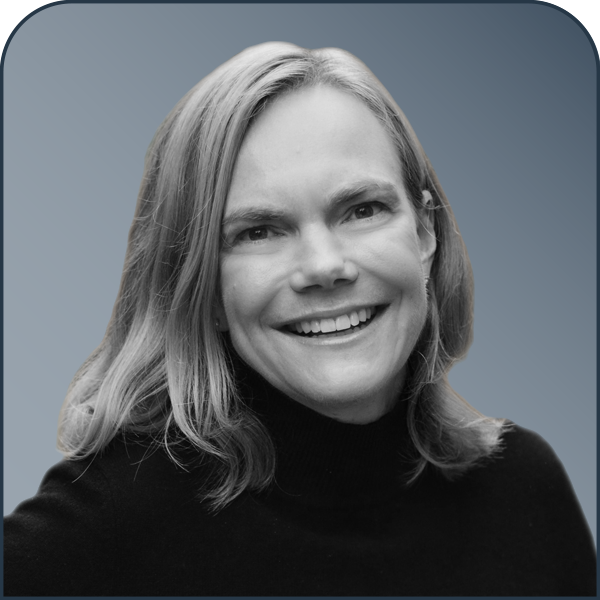 Janet Bannister
Janet is the Founder and General Partner of Staircase Ventures which invests in Canada's most promising early-stage tech companies. Staircase recognizes that founders are the bedrock upon which companies are built and therefore provides unparalleled dedication to accelerating founders' development and performance. Prior to launching Staircase Ventures, Janet was Managing Partner at Real Ventures, one of Canada's largest and most active early-stage investors. Janet is also a graduate of the prestigious Kauffman Fellows program, a global network of the world's top 1% of investors and innovation leaders. In addition, Janet is very active in the Canadian tech ecosystem; she is the Co-Chair of C100 and on the Boards of Vector Institute in Toronto, LEAP, and the Ivey Business School. She is also a mentor at Creative Destruction Lab. Janet has won numerous awards and recognition including Insider's 2023 "Seed 30: The Best Women Early-Stage Investors in North America", Venture Capital Journal's 2021 "Women of Influence in Private Markets", Pitchbook's 2021 "Female Founders & Investors to Know", and American Bankers' 2019 "Most Influential Women in Payments". In 2004, Janet launched Kijiji.ca and grew it to become one of the most visited websites in Canada. Subsequently, she led the Kijiji Global business, launching the website in new countries and accelerating growth in North America, Europe, and Asia. Janet also spent four years at eBay in Silicon Valley where she helped transform eBay from a Collectibles to a mainstream marketplace. She started her career as a Brand Manager at Procter & Gamble and then joined McKinsey & Co. where she was an Engagement Manager. She also founded and built a successful consulting business and was CEO at a venture-backed start-up prior to joining Real Ventures. Janet was a varsity long-distance runner and competed internationally in triathlons. Today she balances her active lifestyle with being a wife and mother.
Brice Scheschuk CPA, CA
Brice Scheschuk, CPA, CA is the managing partner of Globalive Capital. He was a co-founder and CFO of WIND Mobile as well as CEO of Globalive Communications. Brice has over 25 years of experience building and operating companies at Globalive, WIND Mobile, Leitch Technology and PricewaterhouseCoopers. He obtained his CPA, CA designation at PricewaterhouseCoopers and bachelor's in finance from Dalhousie University. Brice served as a Maritime Surface Officer in the Royal Canadian Naval Reserve.
Brice serves on numerous boards and advisory committees (public, private, and not-for-profit) and is a frequent speaker on scale-up entrepreneurship and innovation. He is a co-founder of MindFrame Connect, a not-for-profit focused on elevating the craft of mentorship and improving entrepreneurial resiliency.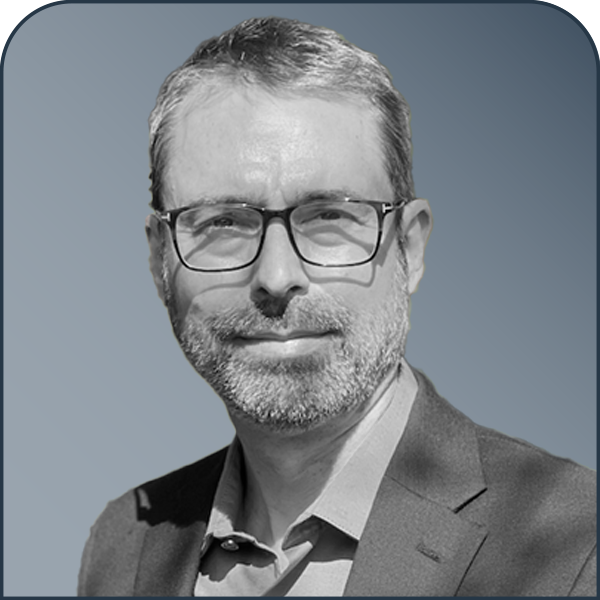 Curtis Barclay
Curtis Barclay has held senior leadership positions in finance and accounting, based in the North America, Asia, Europe and Latin America. Growth technology companies held his focus over a 20+ year career to date. Most recently, Curtis was CFO at Miovision, providing cities around the world with technology to fix today's traffic problems. Prior to that, he held senior management roles at ApplyBoard, Verifone, Carlyle Group, eBay, EMC, and Sanofi. His main accomplishments are financial growth leadership, investor relations, Mergers & Acquisitions, working capital management, streamlining back office, and improved internal control. Over his career, he has led FP&A, tax, treasury, accounting, internal audit, sales operations and strategy functions. He earned a dual MBA in Finance at the University of Connecticut and the EM Lyon Business School in France, and holds an accounting qualification. Passionate about languages, Curtis is bilingual French/English, and speaks Portuguese, German and Mandarin Chinese.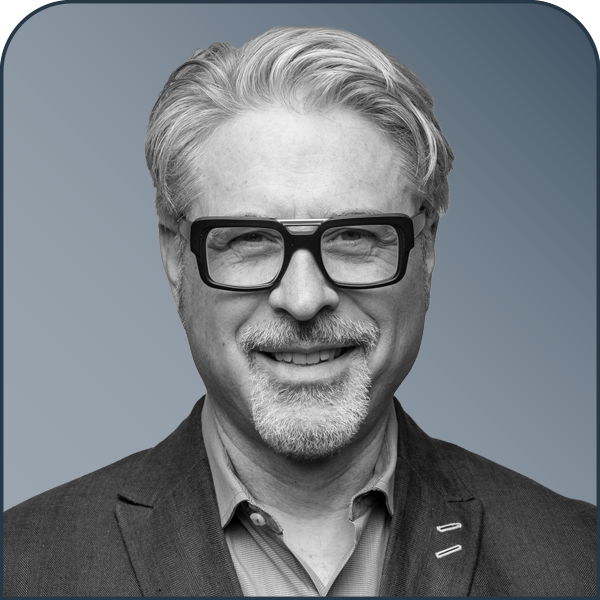 Darrell Cox, CPA, CA
Darrell has more than 20 years of experience building start-ups and growth-stage technology businesses in SaaS software and telecom. His passion is building teams, mentoring, coaching, and developing a finance function that gets the story out and is an indispensable business partner in driving the success of an organization. He is currently CFO at LMN, past CFO at Vena Solutions, and has held leadership positions in Finance at Freshbooks, Virgin, Rogers, and Wind. He also enjoys sharing his experiences to develop others, coaching, and mentoring young leaders, and companies including Una Software where he is an advisor and board member.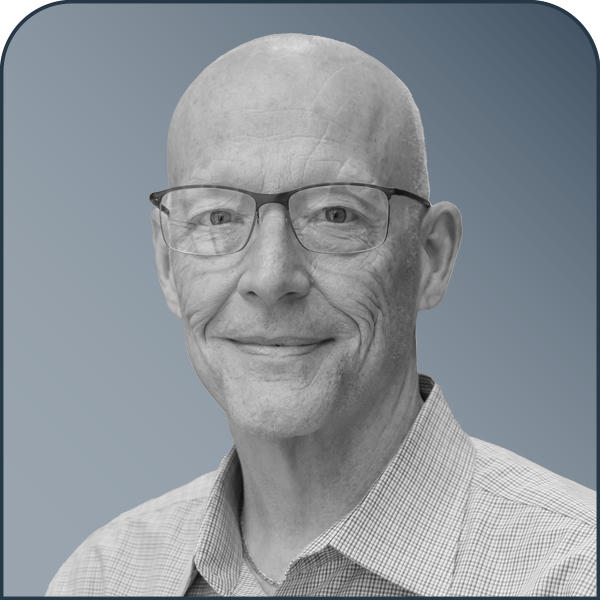 Dennis Ensing
Dennis is Chief Venture Advisor and VP, Venture Programming at MaRS. Dennis is an experienced startup entrepreneur and C-suite executive, having scaled companies from incubation to more than $50 million revenue. He has been at MaRS since 2017 as a co-founder of and Executive in Residence in our Momentum program, a launchpad for global powerhouse companies. Dennis came to MaRS following his sale of TransGaming Inc., a leading digital media company in the cloud-based game market which he helped start and take public. In addition, he is an accomplished financial transaction advisor, having been involved in over $500 million of financing and M&A transactions in the past 10 years. He is also past-CEO of Equation Angels, Canada's second largest Angel network, whose model he helped architect in 2017. Dennis is a Chartered Business Valuator and holds a BBA from Wilfrid Laurier University.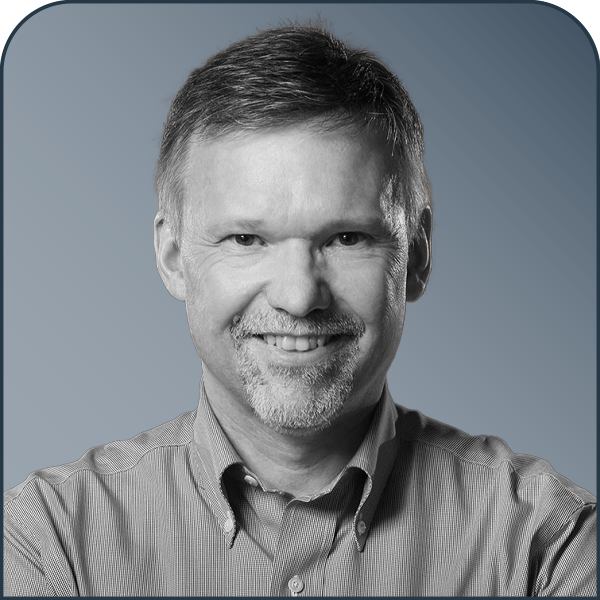 Russ Jones FCPA, FCA, ICD.D
Prior to his retirement in 2018, Mr. Jones was CFO of Shopify Inc. He joined Shopify in early 2011 and took them public in May 2015. Mr. Jones has also held senior executive roles at a number of companies including Mitel Corporation, Newbridge Networks, Watchfire, Quake Technologies. He also co-founded a CFO advisory firm focused on earlier stage technology companies. Mr. Jones has held director roles with CPA Ontario, Sierra Wireless, OLO, and The Ottawa Hospital Foundation. He is a FCPA, FCA and holds a Bachelor of Commerce (Honours) from Carleton University and an ICD.D certification from the Institute of Corporate Directors.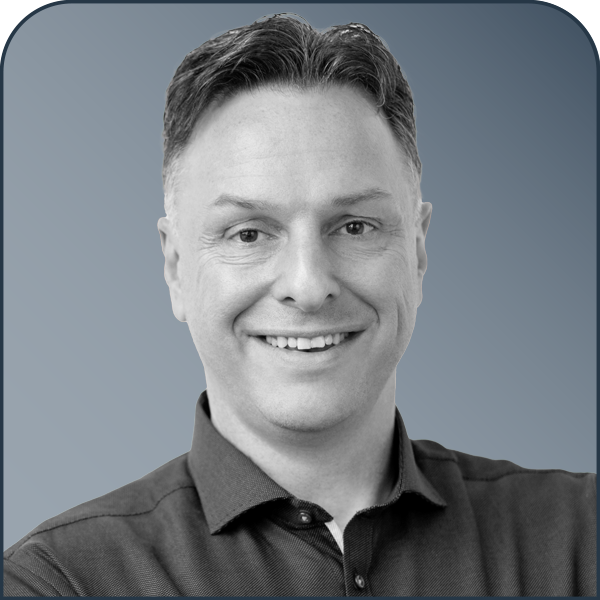 George Rossolatos FCPA, FCA
George Rossolatos has over 20 years' experience as a private equity investor and entrepreneur. George is the founding CEO of the Canadian Business Growth Fund (CBGF), a C$545 million growth capital investment fund backed by Canada's largest financial institutions, focusing on helping mid-market companies in Canada reach their full potential since 2018. Prior to CBGF, George was CEO of Avante Logixx Inc. from 2010 -2017 where his mandate was to determine the public company's strategic direction and execute a successful operational turnaround and organic and acquisition growth strategy. Prior to Avante, he worked in the private equity industry for 10 years. He was a Partner and co-founder of TorQuest Partners Inc. from 2002-2010. As a Fellow of the Chartered Public Accountants (FCPA - Ontario), George holds an MBA from the Kellogg School of Management and a B.Com. (Honours) from Queen's University and was recognized in 2007 as one of Canada's Top 40 under 40.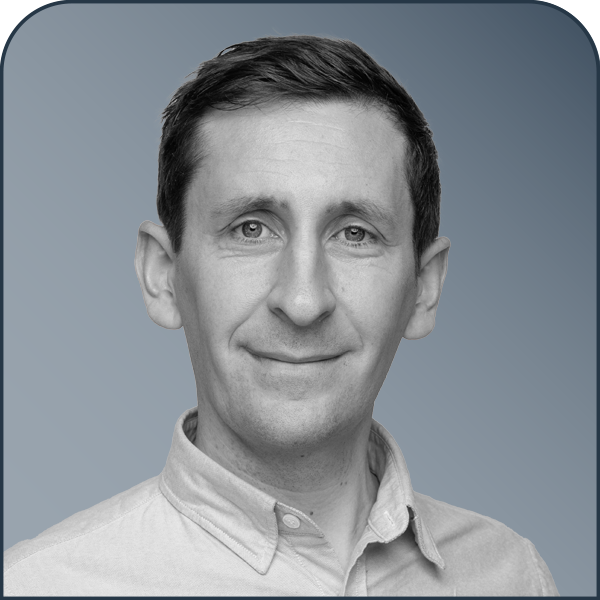 Mike Munroe, CPA CA
Mike is a finance and operations leader, team builder and business advisor. He holds a CPA, CA and MBA from the Schulich School of Business. Mike began his career in the Assurance and Advisory practice at Deloitte. Following this, he accepted a position at BMO where he supported the CIO in planning the Bank's technology investment. Since leaving BMO he has worked with several growth-stage businesses to build and lead their finance and operations functions. Mike is currently the CFO of Viafoura, where he oversees finance, business operations, and HR. Mike is also the owner of Catalyst, an advisory practice, through which he supports early-stage founders by providing strategic advice, business planning and financial management services.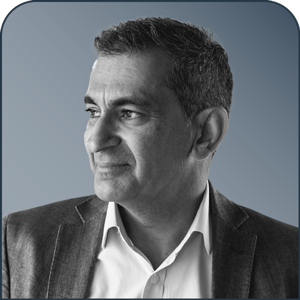 Sanjay Dhawan CPA, CA
Sanjay Dhawan is an experienced technology scale-up finance, people & culture, and operations executive. After obtaining his CPA, CA and his MBA in strategy and finance, he started his career in corporate finance and investment banking at PwC where he focused on M&A and financing transactions. He then went on to co-found his own corporate finance advisory firm and funded and IPO'd a capital pool venture company on the TSXV. Sanjay has spent the last 15 plus years doing scale-ups and exits for institutional, corporate and public stakeholders. He was also the CFO/COO of the crown corporation that launched and managed the legalized cannabis infrastructure in Ontario. He also advises and invests in early-stage technology companies.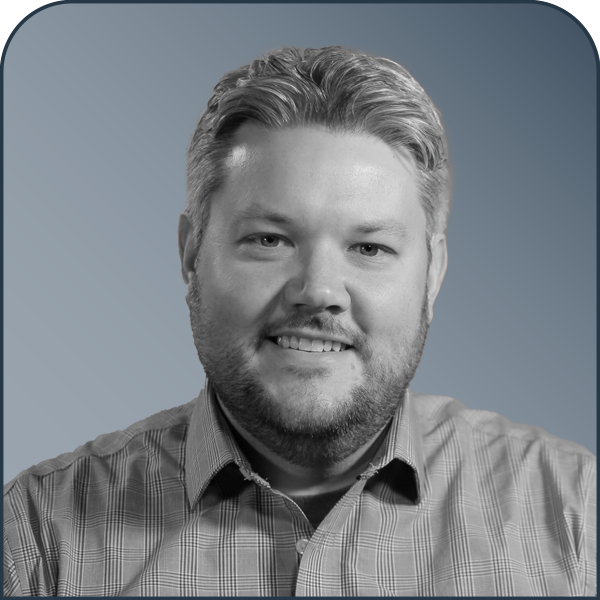 Matt Hodgson CPA, CGA
Matt is a Chartered Professional Accountant (2008 - present) and previously held a Licensed Public Accountant designation in Ontario (2011-2013). Matt began his career at Ernst & Young where he spent 8 years in the Assurance and Advisory practice prior to moving into private industry. Currently Matt is the Chief Accounting Officer at Vidyard, a venture back, private Canadian software company specializing in B2B software as a service. Matt was previously the Chief Financial Officer of Vidyard for a 10 year period prior to moving into the CAO role in 2023. During this time Matt helped the company grow exponentially from a startup to its current scale and played a key role in raising $75M venture funding during that time. Matt's experience includes responsibility for all operational, financial, and governance aspects of Vidyard during his experience at Vidyard and was actively involved in all meetings of the Board of Directors and Shareholders. These areas include Financial Reporting, FP&A, Governance, Legal, Human Resources, Administration, and Operations. Matt is also a Committee Member of CPA Canada's Canadian Performance Reporting Board and Small Company Advisory Group and also sits on the Board of Directors for Stratford Rotary Hockey.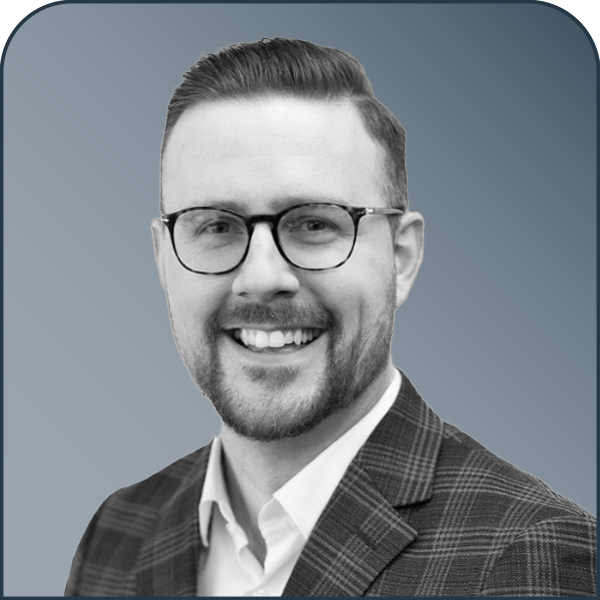 Rob Curcio CPA, CA
As CFO, Rob Curcio leads all finance-related functions including financial reporting, core accounting, treasury, financial planning & analysis, tax, corporate financial strategy and operations, M&A, internal systems and controls, and investor relations. Throughout his career, Rob has spearheaded modernizing the Finance function from hindsight to foresight and is passionate about providing strategic insight to leadership as a key business partner. Rob is a Canadian CPA, CA with over a decade of experience ranging from auditing private and public companies listed on the TSX and NYSE at PwC to scaling finance teams from Seed to IPO in the Toronto tech ecosystem. In his prior role as VP, Finance at TouchBistro, Rob helped the company raise over $250M CAD from Series B to Series E and led all IPO readiness activities. His most important role is being a father and role model to his children. As an avid soccer (football) fan, you can find him playing soccer all over the city or being glued to the TV watching his club and country compete!