Tending to Her Goals
What's the difference between a professional hockey goalie and a professional accountant?
Not much. At least in the case of Elaine Chuli, CPA.
Elaine is the goaltender for the Toronto Six, part of the Premier Hockey Federation (PHF) - formerly known as National Women's Hockey League (NWHL) - as well as an associate at LiveCA LLP, an online accounting firm.
According to Elaine, both careers require the same critical attribute.
"The biggest thing is attention to detail," she says.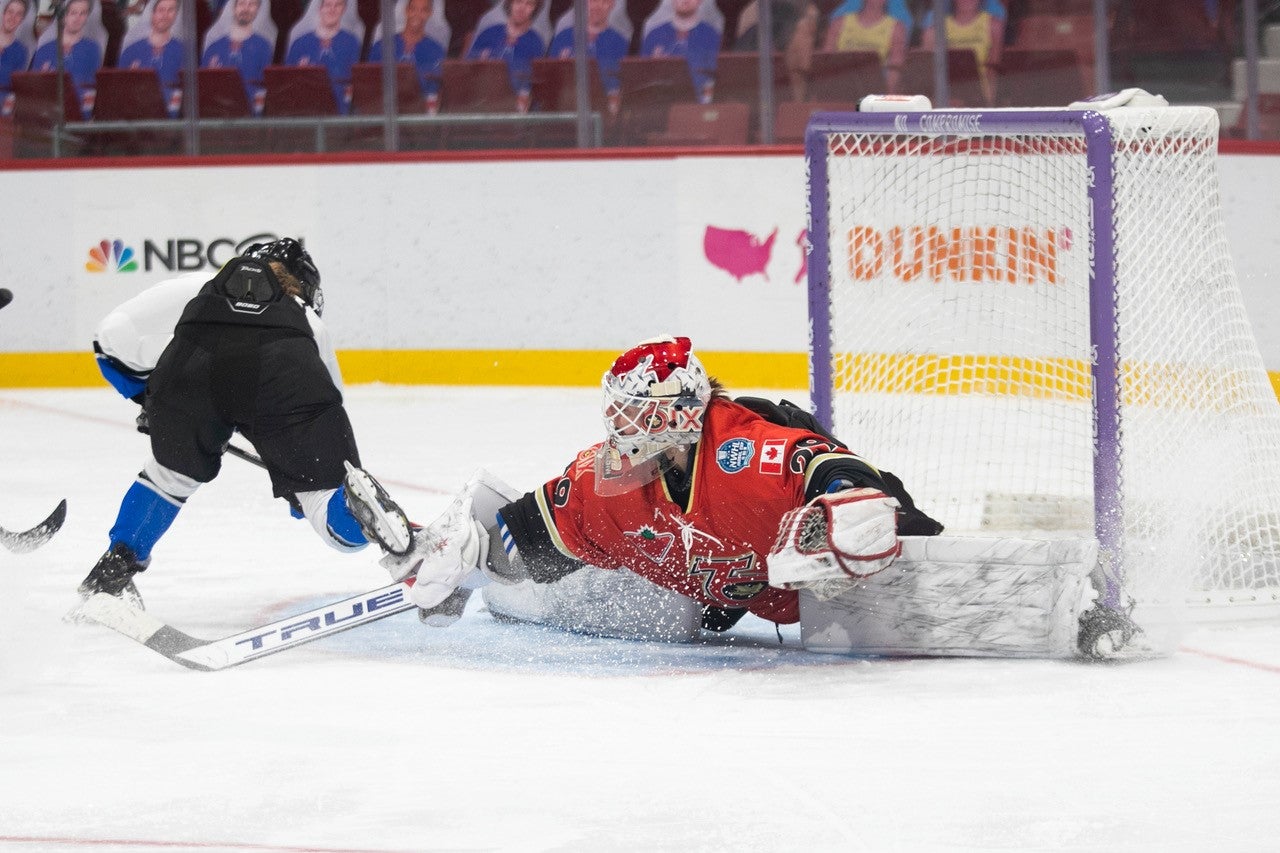 Credit: Hockey Shots
"Being a goalie, every single detail matters or the puck is in the back of the net. Working with clients, every single detail matters as they are relying on us as a critical part of their business."
Long before Elaine became a hockey pro, even as a kid she knew she wanted to be a professional accountant. Now she's achieved both her goals, having recently earned her CPA designation.
As a professional athlete, she's had an unconventional career path.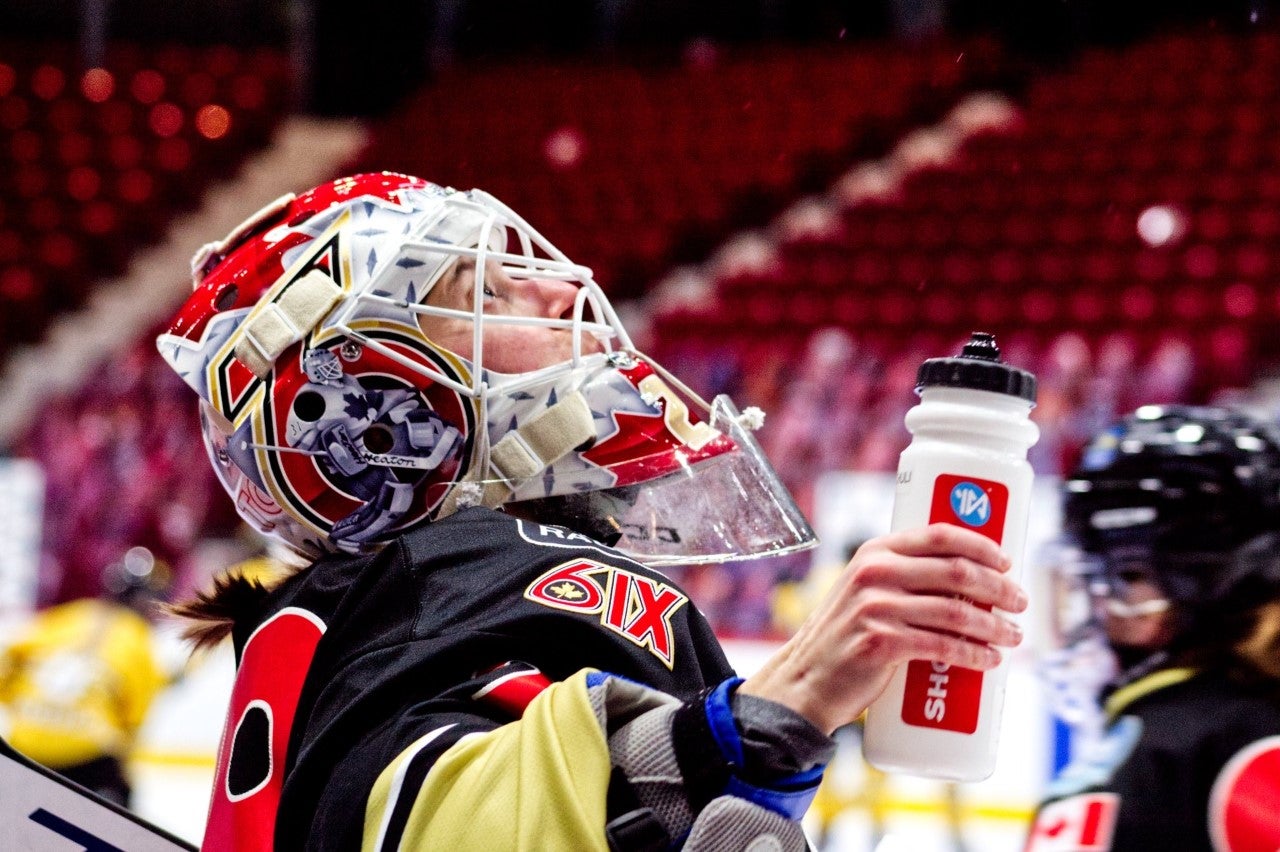 Credit: Hockey Shots
She attended the University of Connecticut on a hockey scholarship, where she played NCAA hockey and majored in accounting. "No surprise there," she says.
Upon completing her undergraduate studies, she moved back to Canada and enrolled in the CPA Prep courses to fill in any educational gaps required for the Canadian program. During her studies, Elaine worked for a firm in Ontario while rehabbing a knee injury.
A year into that job, Elaine signed on to play professionally in China—sometimes flying home to Canada between games to take her CPA exams—before returning to Canada to play for the Toronto Furies of the now-defunct Canadian Women's Hockey League (CWHL).
"At [that] point I started getting an itch there was something more out there for me and my accounting career," Elaine says. "I started exploring the remote space." That itch led her to LiveCA LLP, an online accounting firm which affords her the opportunity to work remotely so she can balance her two careers.
As the starting goalie with the Toronto Six—who finished top of the table in their COVID-shortened, inaugural NWHL season—Elaine capped a big year by receiving her designation in January.
She says her CPA has helped her develop essential skills she applies on and off the ice.
"It taught me a lot about hard work, dedication and time management."