The Unconventional CPA: Discovering Your Strengths as a CPA
Ajay M. Pangarkar, FCPA, FCMA, CTDP, is an award-winning performance strategist and author focused on workplace development. He is the president of CentralKnowledge, which helps Fortune 1000 clients develop innovative and effective performance and training solutions.
We spoke with Ajay about his own unconventional career journey and outside-the-box practice as a CPA and the advice he has for future CPAs.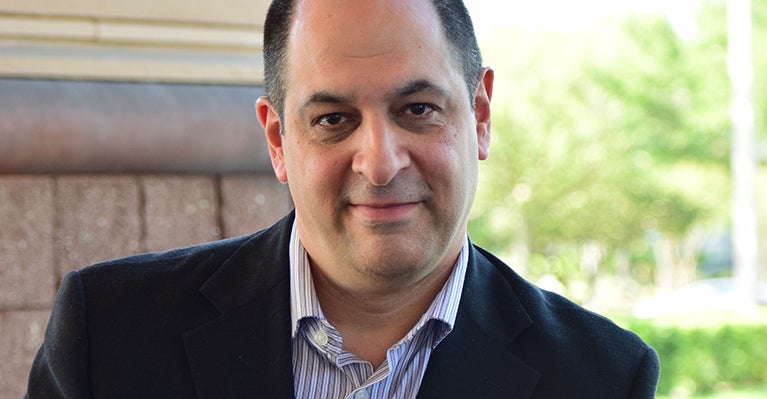 What was your journey to becoming a CPA?
According to my father's plans, I was supposed to be a computer engineer. While that would have been a solid career direction, it wasn't for me.
I went back to Concordia part-time to study finance while I was working at my engineering job. I loved finance as it was like understanding and interpreting a new language. But accounting didn't interest me and, if I could be so bold to say, financial accounting bored me: the details and mechanistic aspect of it wasn't interesting to me. I knew I wouldn't be a good financial accountant even though I knew I could do it. And now I teach it - go figure.
Although I tried avoiding accounting at all costs, my friend suggested we complete a graduate diploma in accounting. So, at a much later age than most, I went on to complete my designation. Ultimately, it was a perfect fit for me and allowed me to round out my strategic and business orientation with finance and accounting knowledge.
The most surprising thing during my studies was discovering my love for business. Growing up in a world of science and engineering, I never knew I could do it. Anything business or financial was not on my horizon. Discovering this was like gaining a superpower since most people are intimidated or fear financial aspects.
What's your favourite part of being a CPA?
This may sound presumptuous, but my favourite part of being a CPA is the credibility it affords me when people see the letters CPA or FCPA after my name. In times where credibility and trust are questioned and often lacking in substance, the CPA letters assure those I work with that I bring credible guidance. I believe now more than ever before, many are seeking clear, objective and forthright insight and direction and CPAs are well positioned to hold this role. Most people recognize that having them is a privilege and not a right. This is something I never take for granted.
Also, it's the opportunity it offers me to work within various areas of business. Many people don't realize that being a CPA doesn't mean you have to be the stereotypical accountant or even do accounting.
As an entrepreneur, one day is never the same as the other. Whether it's working on my business or working for a client, each day is very different. But it's this variety that keeps me motivated and enjoying what I do.
How have you stepped outside the box of what it traditionally means to be a CPA?
I have stepped outside of the box from the day I became a CPA. The public tends to believe CPAs are all accountants. This used to be the case, but to CPA's credit, they are changing this perception and so are its members. People are starting to discover that CPAs are more than just accountants, they're business professionals.
I focus on performance improvement, specifically employee growth and knowledge management. I love strategy and was proud to author a leading peer-reviewed management accounting guideline for CPA Canada. I've authored three books and authored thousands of articles for various publications, some that have won awards. I get to work with leading organizations including RBC, Scotiabank, LinkedIn, the Government of Canada and even Apple where my company won an award for our work with them. And I've designed and delivered leading accounting and learning courses for LinkedIn Learning.
What do you think the most important skills are for emerging CPAs?
Anyone can learn the mechanics of how to do accounting, but accounting functions are increasingly automated through software. So, higher-level enabling skills are now required and expected, such as decision-making, critical thinking and problem-solving while applying professional skepticism.
This doesn't excuse CPAs from knowing the technical skills – it just means they don't have to do it. CPAs should be expected to present themselves as business professionals who apply their formative accounting skills to better direct their organizations to make relevant and informed business, operational and strategic decisions. CPAs should possess a holistic business perspective.
I always share with CPA students that the numbers are only the starting point. CPAs must be more than a calculator. They must be investigators to get to root causes and therapists listening to issues their business peers are having. This is their value and what will set them apart in a competitive employment environment.
Rapid fire questions
Top interview tip for CPAs?
The one tip is to be seen more than just an accountant. Be proud of your financial skills but also demonstrate business and strategic value. I designed and developed a LinkedIn Learning course Job Interview Tips for Accountants.
What's the best piece of advice you've ever received?
One of my first bosses, who became a mentor, shared with me one piece of advice I continue to use in my professional and personal lives: sell people what they want to buy, not what you want to sell. This means listening to people and their needs rather than just forcing your opinion or thoughts on to others. Or, as Stephen Covey said years later, "seek first to understand, then to be understood."
Favourite financial books or podcasts?
The Intelligent Investor by Benjamin Graham
Good to Great: Why Some Companies Make the Leap by Jim Collins
The E-Myth by Michael E. Gerber
Outliers: The Story of Success by Malcolm Gladwell
Kickstart your career, expand your network and get to know the employers who are looking for you. Join our Post-Secondary Ambassador Program (PSAP) and gain access to exclusive events, networking opportunities and career-building and skill development workshops.