Back to School: Learning List for CPAs
When signs of fall fill the air, our back-to-school instincts kick in. So, it's a perfect time to start thinking of the professional development you'll need to keep up with the latest business trends.
To keep thing simple for you, we've rounded up recommendations for a wide variety of interests, budgets and career stages. Check out our list below.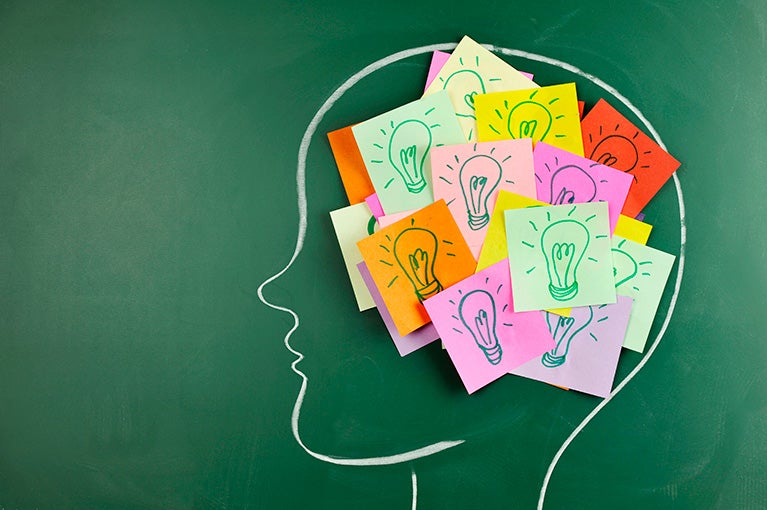 For the CPA interested in diversity, equity & inclusion
Help your workplace build diversity among its staff and create an inclusive environment. Develop your skills and confidence to become an ally and advocate. Check out all our diversity, equity and inclusion offerings.
Building DEI Leadership Skills
Format: on demand
PD hours: 3 hours
Member price: $174
In this five-part course, participants will work through topics including: DEI culture shifts, adopting new leadership mindsets, embedding inclusion into everyday practice, and DEI from a hiring and retention standpoint.
Understanding Diversity, Equity & Inclusion
Format: on demand
PD hours: 2.5 hours
Member price: $144
This course covers topics including: identifying implicit bias, understanding micro-aggressions and micro-inclusions, and how to become a DEI ally and agent for change.
For the CPA with an interest in tech & data trends
Are you excited to embrace a future of work based on data and emerging technologies? Learn about how you can harness these changes to improve and evolve your business. Check out all our tech and data offerings.
Disruptive Technologies Course Suite
Format: on demand
PD hours: 4 hours
Member price: $172
This nine-part course explores a wide variety of emerging and rapidly-changing technologies. This course is for key decision-makers and managers at all levels who wish to acquire an understanding of concepts and products used in today's digital world.
Metaverse for Accountants
Format: on demand
PD hours: 1.5 hours
Member price: $87
This course provides a concise overview and non-technical explanation of the Metaverse. It offers a basic, non-technical understanding of the Metaverse and how to set yourself up for long-term success in this new digital business landscape and creative reality frontier.
Become a Data-Driven Organization
Format: on demand
PD hours: 1.25 hours
Member price: $72
In this course, you will examine the meaning of a data-driven organization and explore analytic maturity, data quality, missing data, duplicate data, truncated data and data provenance.
For the CPA on a leadership track
Do you want to solve problems, create high-performing teams and get results as a leader? Learn useful and effective techniques and strategies that can help create resilient and innovative workplaces. Check out all our leadership offerings.
Agile Leadership Skills Course Suite
Format: on demand
PD hours: 9 hours
Member price: $387
The courses in this bundle will help you adopt design thinking skills when dealing with complex issues and attempting to implement the best-suited solutions. This is for anyone who wishes to learn new techniques for effective problem solving, including leaders, managers and staff of all levels.
Practical Tips for Not-For-Profit Financial Leaders
Format: on demand
PD hours: 7.5 hours
Member price: $433
This webinar provides unique and useful tips for accountants in not-for-profit financial leadership. The course examines key performance indicator reporting, how to get the most out of your bank and what to do in a cash flow crisis.
For the CPA who loves personal finance
Whether you're just starting your career or are looking forward to retirement, it's always a good time to start taking charge of your personal finances.
Financial Myths That Will Ruin Your Retirement Dreams
Format: on demand
PD hours: 4 hours
Member price: $231
This course is for individuals wishing to take charge of their personal finances and avoid all the traps and sales pitches to get to simple truths about retirement investments.
A Layman's Guide to Investing
Format: on demand
PD hours: 1.5 hours
Member price: $87
This course will explain the basic types of investments and best alternatives for anyone who wants to minimize investment fees and maximize their returns.
A Six Point Plan for Financial Freedom
Format: on demand
PD hours: 4 hours
Member price: $231
This newly updated course is designed to give you the information, tools and confidence to take charge of your personal finance and investing strategy, whether you use a financial advisor or not.
For the CPA running a business
If you have an entrepreneurial spirit, get a handle on the skills you need to help you run your business.
Business Writing Fundamentals for Finance Professionals
Format: on demand
PD hours: 2 hours
Member price: $116
Using best practices and plain language, you will learn how to make your writing easier to read and understand. This business writing course is essential for credit analysts, but also helpful for professionals looking to improve their written communication skills.
Canadian Business Ethics: What CPAs Need to Know
Format: on demand
PD hours: 4 hours, 4 ethics hours
Member price: $231
The course considers the unique position of the professional accountant and provides a framework when addressing unethical situations at work. You will examine case studies to determine the best course of action.
For the CPA on a budget under $100
Getting the skills you need to move your career forward doesn't always require a large investment. Gain insights through our short courses.
Advanced Visualization Dashboards
Format: on demand
PD hours: 1.25 hours
Member price: $72
This advanced course for IT technicians and business analysts explores approaches to building and implementing visualizations, after you have an understanding of your data.
AI and The Future of Accounting
Format: on demand
PD hours: 1.5 hours
Member price: $58
This video learning suite provides insight into various applications of artificial intelligence (AI), how the technology is impacting CPAs and opportunities to leverage AI to provide higher value to clients.
An Executive's Guide to Cybersecurity
Format: on demand
PD hours: 1.5 hours
Member price: $87
If you want to integrate online security awareness strategies into your organization, this two-part course explores common online security threats, types of network attacks and the human element associated with security threats.
Didn't find what you're looking for? Explore our PD Portal for the latest certificate, seminar, conference, and on-demand offerings.
You can also keep yourself up-to-date on the latest research and dialogue on future trends for the accounting profession through our research and thought leadership program.