Predicting Success: "Great Ideas" for CPAs
Learn how to evaluate new product ideas, use AI and big data to develop customer insights and predict launch trajectory in unconventional markets.
The Ivey Academy and CPA Ontario Certificate in Leadership is a collaboration between CPA Ontario and The Ivey Academy at Ivey Business School to deliver professional leadership development tailored for emerging and established CPAs alike. 

Learn more about this unique learning experience and how to earn a Certificate in Leadership.
Each completed course awards a digital badge to signify your accomplishment. You can share these badges across social media, websites, ePortfolios, professional networks and email signatures to highlight your enhanced skill set and expertise.
After completing three programs of your choice, you will receive a Certificate in Leadership. This powerful credential signifies your diverse leadership skill set and ability to manage through disruption.
Overview
Course name: Predicting Success: "Great Ideas" for CPAs
Event type: Executive and Certificate Programs
Start date: Coming soon
PD hours: 25 hours / 8 weeks
Event pricing: $4800
Note: This course is delivered virtually over eight weeks and includes 25 hours of learning. Expect highly interactive live sessions led by expert Ivey faculty, small peer learning groups, executive coaching, online simulations and learning journeys within the course.
Overview
Leaders responsible for developing products and services understand the precariousness of new offerings. To ease this uncertainty, leaders use methods such as customer insights and market research, phased development models and betting on a portfolio of emerging possibilities. However, in certain conditions, these methods can produce highly unreliable outcomes.
This course is designed to increase leaders' ability to assess novel ideas and examine the success trajectory across various stages of a product launch. Participants will explore new ways of thinking about innovation management, especially in unconventional markets where radical uncertainties prevail.
Taught by experts in innovation management, this course exposes participants to the latest research, best practices and opportunities to think critically on approaches to innovation.
Topics
Topics covered in Strategic Business Negotiations for CPAs
Influencing success: diffusion of innovation

understand what leads to a diffusion of new ideas
assess whether the diffusion of innovation might be predictable
discover how dominant designs emerge and how to manage when they do

Market forecasting

discern whether online and social data can replace traditional approaches to forecasting market success
understand the problems of correlation and causation and experimental approaches to market forecasting

Customer centricity

examine the shift from a product-centric business model to a customer-centric model
explore the relationship between market valuation and customer equity

Prediction and analytics

explore the employment of AI in predicting market needs and designing solutions
understand the marketing opportunities provided by the availability of big data
examine how companies are using big data and predictive analytics to both sell existing products and develop new ones

Predicting success simulation

diagnose the problems associated with product or service development in rapidly growing firms
examine the role of a stage-gate process in developing products

The aesthetics of product or service design

critically assess the value of early consumer feedback in product development
learn how to manage projects with new products in a highly uncertain environment

Performing and experimenting simultaneously

understand how disruptive new paradigms arise
manage complexity and navigate change
build diversity into the project
build on existing diversity

Strategic foresight

diagnose three classes of futures (what will/could/should happen) and learn to act on emerging trends that relate to a company's long-term success
practise strategizing how preferred futures could be achieved
How you learn
This course is deeply experiential, grounded in case research and facilitated by expert faculty from Ivey Business School.
Ivey's real-world case methodology isn't about textbooks and lectures — it's about learning by doing. You will identify specific, practical learning takeaways through deep discussion and simulations, then develop an implementation plan with feedback from other leaders.
Learning methods include:
self-paced learning that includes pre-recorded videos, readings and case studies
live sessions led by expert Ivey faculty
discussion sessions with peers in private forums and guided self-reflection exercises
online simulations using realistic challenges where leaders can test action against immediate feedback in individual or team-based scenarios
opportunities to test leadership skills in online simulations, apply concepts in critical decision-making moments and navigate team dynamics – just like in real life
peer learning sessions to share experiences, exchange ideas and collaborate to solve challenges in virtual breakout groups during larger sessions
Key takeaways
Evaluating evidence and predicting potential issues.
Mitigating decision traps and failures of reasoning.
Making strategic decisions in complicated circumstances.
Modelling values-based objectives and strategic trade-offs.
Managing stakeholders with conflicting interests.
Who will benefit?
This course is designed for tenured CPAs who are senior executives (e.g. VP, Partner, General Manager, Executive Director) with strategic decision-making responsibilities, who may want to run their own company or work in other industries. Senior managers with significant responsibility for new product, service or experience offerings will benefit from the course, as well as executives who are accountable for the financial performance of those projects. They Participants should possess over five years of experience.
While not required, we often recommend that two leaders from one organization attend together to maximize learning outcomes. This helps to generate dialogue and maximize learning outcomes for your entire team, not just course participants.
Need approval to attend?
Speaker(s) biography
Mazi Raz is the Director of Learning Design & Strategy at The Ivey Academy and an Assistant Professor (limited duties) in General Management at the Ivey Business School. His research interests lie at the intersection of strategic foresight and leadership. He specializes in the relationship between ideological macro-trends and management thinkways, imagination and creativity. At Ivey, Mazi teaches Power & Politics, an MBA course about often neglected dynamics of power, social relations and political plays in organizations. Mazi has held senior roles with Sauder Executive Education at UBC, Banff Centre for Arts and Creativity, Peter Lougheed Leadership Institute and Carlson School of Management at the University of Minnesota. Mazi has lived and worked in Canada, Europe, the Middle East, and the US. Before embarking on an academic career, Mazi was a senior manager with several large corporations across a few industries, including aviation, finance and media. He co-led the modernization project and strategy implementation of a national carrier of a Middle-Eastern country.
Rob Austin is Professor of Information Systems at Ivey Business School and an affiliated faculty member at Harvard Medical School. At The Ivey Academy, Rob is the Program Director of Charting the Future of Primary Care: Leadership, Teams, and Culture. Before his appointment at Ivey, he was a professor of Innovation and Digital Transformation at Copenhagen Business School and a professor of Technology and Operations Management at the Harvard Business School where he also chaired the executive program for Chief Information Officers (CIOs) for more than ten years. Rob has worked extensively with corporate clients including CIBC, IBM, Microsoft, Pfizer, the United States House of Representatives and many others. Rob is the author of nine books and has published widely in both academic and professional journals, such as Harvard Business Review, MIT Sloan Management Review and the Wall Street Journal. He also is the author of more than 50 published cases and notes, three Harvard online products and two popular Massive Open Online Courses (MOOCs) running on the Coursera platform.
June Cotte is Professor of Marketing at Ivey Business School. She has taught marketing management and sales management courses, as well as research methods in business research in Ivey's PhD program. Her work experience includes marketing research and industrial sales analysis positions and she has worked with Environment Canada, Innovation, Science, and Economic Development Canada, Magellan Aerospace and Canada Goose. In 2021, she begins her term as President of the Association for Consumer Research, as well as Co-Editor of the Journal of Consumer Research. In addition, she is currently President (and co-founder) of Designing Your Career in the Marketing Academy, a program designed for young female marketing scholars. June's research interests focus on behavioural issues, including why and when people will pay more for ethically produced products, how people perceive time and how that influences their behaviour at work and at leisure, family influence on behaviour and consumption issues in gambling. Her work has appeared in the Journal of Consumer Research, Journal of Consumer Psychology, MIT/Sloan Management Review, Journal of Strategic Marketing, the Wall Street Journal and many other journals and books.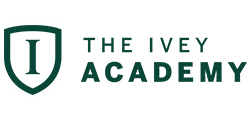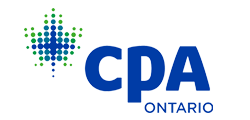 Select one of the following numbers to provide feedback about this page: 1 is Not Satisfied, 2 is Indifferent, and 3 is Satisfied.