Managing for Innovation for CPAs
Learn how to avoid pitfalls and tackle future challenges as an innovation manager.
The Ivey Academy and CPA Ontario Certificate in Leadership is a collaboration between CPA Ontario and The Ivey Academy at Ivey Business School to deliver professional leadership development tailored for emerging and established CPAs alike.

Learn more about this unique learning experience and how to earn a Certificate in Leadership.
Each completed course awards a digital badge to signify your accomplishment. You can share these badges across social media, websites, ePortfolios, professional networks and email signatures to highlight your enhanced skill set and expertise.
After completing three courses of your choice, you will receive a Certificate in Leadership. This powerful credential signifies your diverse leadership skill set and ability to manage through disruption.
Overview
Course name: Managing for Innovation for CPAs
Event type: Executive and Certificate Programs
Start date: Coming soon
PD hours: 24 hours / 4 weeks
Event pricing: $2400
Note: This course is delivered virtually over four weeks and includes 24 hours of learning. Expect highly interactive, live sessions led by expert Ivey faculty, small peer learning groups, online simulations and self-paced learning journeys.
Overview
Leaders at any level can recognize the value of innovation, whether in processes, products or strategy. However, many managers do not have effective innovation processes in place. Countless case examples suggest the obvious: innovation is hard, especially for established companies in mature industries.
This course will explore different approaches to innovation, confront some inherent challenges and devise strategies to overcome them.
Innovating requires managers to defy past thinking, especially if it has been effective. Discover how to break old habits and tackle future challenges as an "innovation manager" in this dynamic, virtual course.
Topics
Topics covered in Managing for Innovation for CPAs
Orientation and virtual welcome reception

meet your instructor and peers
share common challenges, goals and objectives for the weeks ahead

Innovation: What it is and how it happens

list and describe factors related to innovation processes, management, organization and culture
explain the nature and "shape" of innovation processes
recognize recurrent issues in innovation management
describe ways technology can be used to enhance innovation capabilities

What makes innovation hard in many companies?

explain the vital role that variation plays in innovation
describe how innovation processes are different from industrial processes in terms of how they handle variation within a process
understand innovation as a Darwinian evolutionary process
describe some of the behaviours and attributes of successful innovators

Balancing business considerations with the need to keep innovation alive

explain how new products and services diffuse into the market
describe strategies for meeting the challenges of diffusing new offerings into the market
understand the issue of ambidexterity in organizations
identify actionable ways you can keep your organization innovative
How you learn
This course blends contemporary academic research with practical, case-based and experiential learning and real-world expertise. The Ivey Business School approach inspires true behaviour transformation in executive leaders. Participants come away with actionable business insights and access to a network of alumni that supports continuing individual growth.
Expert faculty draws on deep knowledge in learning design to drive highly interactive and live sessions, small peer-learning groups, coaching, simulations and self-paced learning that is deeply experiential and grounded in case research.
Learning methods include:
self-paced learning that includes pre-recorded videos, readings and case studies
live sessions led by expert Ivey faculty
discussion sessions with peers in private forums and guided self-reflection exercises
peer learning sessions to share experiences, exchange ideas and collaborate to solve challenges in virtual breakout groups during larger sessions
online simulations using realistic challenges where leaders can test action against immediate feedback in individual or team-based scenarios
opportunities to test leadership skills in online simulations, apply concepts in critical decision-making moments and navigate team dynamics—just like in real life
individual assessment tools to enable deeper self-awareness and provide an opportunity to reflect on the learning journey
Key takeaways
Gain a deeper understanding and appreciation of innovation processes and change management.
Review comprehensive research on the requirements for innovation and why it challenges many managers and companies.
Understand how managing for innovation differs from managing for efficiency and which management reflexes you must confront to start building innovation capabilities.
Learn how to think as an innovation manager and encourage your team and organization to develop a deeper capacity to innovate.
Who will benefit?
This course is suitable for emerging CPAs or experienced executive leaders responsible for driving innovation in their organizations. Whether they are Managers, VPs or Executive Directors, participants should have at least five years of business experience.
While not required, we often recommend that two leaders from one organization attend together to maximize learning outcomes and generate dialogue for their entire team, not just course participants.
Need approval to attend?
Speaker(s) biography
Rob Austin is Professor of Information Systems at Ivey Business School and an affiliated faculty member at Harvard Medical School. At The Ivey Academy, Rob is the Program Director of Charting the Future of Primary Care: Leadership, Teams, and Culture. Before his appointment at Ivey, he was a professor of Innovation and Digital Transformation at Copenhagen Business School and a professor of Technology and Operations Management at the Harvard Business School, where he also chaired the executive program for Chief Information Officers (CIOs) for more than ten years. Rob has worked extensively with corporate clients including CIBC, IBM, Microsoft, Pfizer, the United States House of Representatives and many others. Rob is the author of nine books and has published widely in both academic and professional journals, such as Harvard Business Review, MIT Sloan Management Review and The Wall Street Journal. He is also the author of more than 50 published cases and notes, three online Harvard products and two popular Massive Open Online Courses (MOOCs) running on the Coursera platform.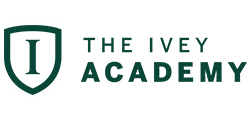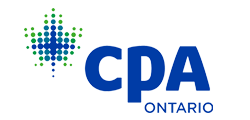 Select one of the following numbers to provide feedback about this page: 1 is Not Satisfied, 2 is Indifferent, and 3 is Satisfied.