Inequality, Diversity and Organizations
Improve individual and organizational decisions through a deeper understanding of societal issues related to socioeconomic status, gender and race.
The Ivey Academy and CPA Ontario Certificate in Leadership is a collaboration between CPA Ontario and The Ivey Academy at Ivey Business School to deliver professional leadership development tailored for emerging and established CPAs alike.

Learn more about this unique learning experience and how to earn a Certificate in Leadership.
Each completed course awards a digital badge to signify your accomplishment. You can share these badges across social media, websites, ePortfolios, professional networks and email signatures to highlight your enhanced skill set and expertise.
After completing three courses of your choice, you will receive a Certificate in Leadership. This powerful credential signifies your diverse leadership skill set and ability to manage through disruption.
Overview
Course name: Inequality, Diversity and Organizations
Event type: Executive and Certificate Programs
Start date: coming soon
PD hours: 24 hours / 6 weeks
Event pricing: $4800
Note: This course is delivered virtually over six weeks and includes 24 hours of learning. Expect highly interactive live sessions led by expert Ivey faculty, as well as small peer learning groups, online simulations and self-paced learning journeys.
Overview
Nearly all contemporary organizations have become increasingly concerned about the implications of inequality and diversity. As leaders attempt to grapple with inclusion, employee engagement and innovation and performance, it is important that they understand the stratification of society and how it is sustained.
This course examines how "opportunities", both within organizations and society, are created and constrained by social structures and networks. An understanding of this dynamic can lead to better opportunities for both individuals and the organizations they lead.
Through a combination of active learning, class discussions, roleplaying and reflection, this course challenges leaders to consider how organizations both contribute to and react to, these issues.
Topics
This is a table associated with the information above
The origin of great opportunities

examine the social context of opportunities and prosperity: trace your path to identify your origins
diagnose factors that contribute to identifying and benefiting from opportunities
explore how good opportunities emerge from skills, knowledge, social networks and chance

Meritocracy and social mobility

investigate if and how the most qualified and most deserving rise to the top
explore the mechanisms of prejudice and durable inequality in your organization and society

Personal journeys, stories and mindsets

observe yourself though the lens of your personal experiences and background
examine how these experiences affect your mindset, values, norms and beliefs
learn to experience differently, hold diverse perspectives and break the prejudice habit

Bridging opportunities: Doing diversity

understand the power of weak ties and reaching across diverse networks
explore bridging ties between individuals which cross-social divides or between diverse groups
practise the mechanics of finding new perspectives

Building links: Doing equity and access diversity

assess the quality of places where people want to connect, work, play and learn
reflect on physical, historical and emotional barriers that prevent equal access to such places – in organizations and in society
practise building new links, easing access and removing barriers – and help your organization do the same

Bonding rituals: Doing inclusion

become familiar with the tools and rituals necessary to both embrace diversity and include differences
establish practices that establish trust, allowing you to "get ahead" rather than just "get by"
learn the importance of balancing differences between organization members and the commonality of interests or goals among them
How you learn
This course is deeply experiential, grounded in case research and facilitated by expert faculty from Ivey Business School. Ivey's real-world case methodology isn't about textbooks and lectures – it's about learning by doing.
Half of the course will involve self-paced, asynchronous learning, while the other half will consist of faculty-led, live virtual sessions. You will identify specific, practical learning takeaways through deep discussion and simulations, then develop an implementation plan with feedback from other leaders.
Learning methods include:
self-paced learning that includes pre-recorded videos, readings and case studies
live sessions led by expert Ivey faculty
discussion sessions with peers in private forums and guided self-reflection exercises
online simulations of realistic challenges in which leaders can test action against immediate feedback in individual or team-based scenarios
opportunities to test leadership skills in online simulations, apply concepts in critical decision-making moments and navigate team dynamics – just like in real life
peer learning sessions to share experiences, exchange ideas and collaborate to solve challenges with fellow participants in virtual breakout groups during larger sessions
Key takeaways
Demonstrate how knowledge of social structure and its consequences, including the constraints it creates for individuals, can improve individual and organizational decisions.
Introduction to the Bridging-Building-Bonding framework of actions and practices that help overcome the barriers of inequality and increase collective opportunities.
Acquire sensibilities and skills to "do" equity and inclusion in organizations and society.
Who will benefit?
This course is suited to CPAs who are leaders at any level, from Managers to VPs to Executive Directors. The curriculum has relevance and value across entire organizations and encourages open communication and an empathetic culture. Participants should have at least five years of business experience.
While not required, we often recommend that two leaders from one organization attend together to maximize learning outcomes. This helps to generate dialogue and maximize learning outcomes for your entire team, not just course participants.
Need approval to attend?
Speaker(s) biography
Bob Andersen is Professor of Business, Economics and Public Policy and Professor of Strategy. He is also cross-appointed in the Departments of Sociology, Political Science and Statistics and Actuarial Science. His previous selected appointments include Associate Dean (Faculty) at Ivey, Dean of the Faculty of Social Science at Western University, Distinguished Professor of Social Science at the University of Toronto. Much of Bob's recent research has explored the cross-national relationships between economic conditions, especially income inequality and attitudes and behaviours important for liberal democracy and a successful business environment, including social trust, tolerance and civic participation. His published research includes Modern Methods for Robust Regression (Sage, 2008) and more than 70 academic papers. Andersen has provided consulting for the United Nations, the European Commission, the Canadian Government and the Council of Ministers of Education, Canada.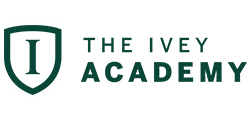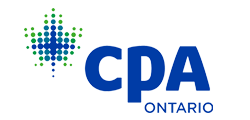 Select one of the following numbers to provide feedback about this page: 1 is Not Satisfied, 2 is Indifferent, and 3 is Satisfied.