Leadership Journey for CPAs: Finding Purpose Through Crisis
Find resilience through disruption: upgrade your leadership capabilities and rediscover your motivation to lead.
The Ivey Academy and CPA Ontario Certificate in Leadership is a collaboration between CPA Ontario and The Ivey Academy at Ivey Business School to deliver professional leadership development tailored for emerging and established CPAs alike.

Learn more about this unique learning experience and how to earn a Certificate in Leadership.
Each completed course awards a digital badge to signify your accomplishment. You can share these badges across social media, websites, ePortfolios, professional networks and email signatures to highlight your enhanced skill set and expertise.
After completing three courses of your choice, you will receive a Certificate in Leadership. This powerful credential signifies your diverse leadership skill set and ability to manage through disruption.
Overview
Course name: Leadership Journey for CPAs: Finding Purpose Through Crisis
Event type: Executive and Certificate Programs
Start date: Coming soon
PD hours: 20 hours / 4 weeks
Event pricing: $3500
Note
:
This course is delivered virtually over four weeks and includes 20 hours of learning. Expect highly interactive live sessions led by expert Ivey faculty, small peer learning groups, executive coaching, online simulations and learning journeys.
Overview
When global disruption hit and isolation became the norm, we showed resilience, compassion and — in many cases — profound innovation. As we gradually emerge from lockdown, we face a dramatic wave of unknowns. Will compassion, intimacy and flexibility still be valued? Will decision-making be as expedient? How will we work together as a team? If we lose a level playing field, will every voice still matter?
Ivey Academy faculty keep a close watch on these challenges. We recognize that the puzzle pieces don't fall into place without help. With this transition in mind, we offer virtual Leadership Journeys — targeted learning and development courses that tackle the mindset, skill set and behaviours that are key to re-engaging. These powerful, high-impact initiatives are tailored to support individuals, teams and organizations as they reaffirm a leadership identity.
This journey will focus on harnessing the crisis to take your leadership capabilities to the next level. Pervasive disruption has likely made you question your own leadership and how you are developing under these unique circumstances. How did I react to the crisis? How did it affect my leadership? What drives me as a leader, and how has that changed in the current environment? Come away from your journey with a better understanding of leadership purpose through crisis.
Topics
This is a table associated with the information above
Course preparation: your leadership right now

assess your team's current strengths based on a research-grounded diagnostic
read three short articles on leading virtual teams
complete the Motivation Factor Self-Assessment, a 20-minute survey applying the latest research in neuropsychology and leadership
read the Motivation Factor report and reflect briefly on your leadership prompted by a set of questions

Applying my leadership needs and talents to high-energy leadership

understand the context for leadership development: learning's place at the forefront of change and crisis, the dynamics of our development and your motivation to lead
identify your current leadership drainers and energizers and link them to your current situation
explore how your motivations are similar to and different from others and how to lead with this in mind
choose actions to increase your leadership energy and impact in the next week and reflect on their effect

Growing and challenging myself toward my leadership purpose

leadership flow and purpose: balancing challenge with development
draft your Leadership Purpose and begin to assess how it increases your leadership impact
explore how your Leadership Purpose is similar to and different from others and how to lead with this in mind
reflect on how your Leadership Purpose helps you build character for difficult situations
complete the Leadership Character Insight Assessment, a 20-minute self-assessment applying the latest research on leadership decision-making and strength in difficult situations

Building my leadership character for judgement and resilience

leadership character in challenging times: the role of key character traits in leading others and providing direction amid uncertainty
build on your Leadership Character Insight Assessment results to identify your strengths as a leader, how they have developed during the crisis and how to leverage them further
choose actions to apply, develop your Leader Character and provide guidance for others
watch a one-hour Ivey webinar: Hercules meets Buddha

Bringing it all together – Hercules meets Buddha

review and discuss Hercules meets Buddha: drive others toward aligned performance while simultaneously encouraging variety and empowering others
build on your reflections and experiences to discuss how you can bring these perspectives together in your own leadership

what strengths do you bring
what might get in your way and how can you manage these dynamics
choose how you will build habits of reflective leadership development, supported by peers and others in your network
How you learn
Through expert-led seminars and deep discussion with peers, you will gain vital insights on the potential for tangible change — in your business and in society.
This course blends contemporary academic research with practical, case-based, experiential learning and real-world expertise. Gain actionable business insights and access to a network of alumni that supports continuing individual growth.
Learning methods include:
self-paced learning activities including pre-recorded videos, readings, case studies, private forums and self-reflection exercises
live sessions led by expert Ivey faculty
peer learning sessions in which participants share experiences, exchange ideas and collaborate to solve challenges in virtual breakout groups during a larger session
small group discussions moderated by professional coaches from Ivey Coaching Academy in which you exchange peer support with like-minded leaders
Key takeaways
Gain a heightened sense of self-awareness and motivation.
Increase your awareness about your drivers and talents for leadership and your leader character development.
Develop higher confidence with a broader repertoire of leadership behaviours.
Leverage your strengths to increase your leadership impact.
Experience enhanced energy and purpose in your leadership.
Develop a deeper understanding of the relationship between neuropsychology, values, purpose and leadership.
Who will benefit?
This course is designed for tenured CPAs who are executives, leaders, and managers and are responsible for leading people and driving collaboration at any career stage. Senior executives (e.g. VPs, Partners, General Managers, Executive Directors) with strategic decision-making responsibilities, who may want to run their own company or work in other industries will benefit from this course. Participants should possess five to fourteen years of experience.
While not required, we often recommend that two leaders from one organization attend together to maximize learning outcomes. This helps to generate dialogue and maximize learning outcomes for your entire team, not just course participants.
Need approval to attend?
Speaker(s) biography
Martha Maznevski joined the Ivey Business School as a professor in September 2016, returning two decades after graduating from Ivey with a PhD in Organizational Behaviour, specializing in cross-cultural management. She teaches in the areas of leadership, teams, and global management, including leading continuous and disruptive change, diversity and inclusion, and digital transformation. Prior to joining The Ivey Academy, Martha held program directorship roles at IMD (Institute for Management Development) in Switzerland where her portfolio included a wide variety of custom programs for senior leaders at companies in a variety of industry sectors and geographies. At The Ivey Academy, Martha is a Faculty Director and co-directs the Ivey Executive Program. She also launched the Ivey Coaching Academy, a program to develop experienced executive coaches. Martha serves as a consultant and advisor to organizations around the world on challenges and opportunities of managing people globally and works with global humanitarian and conservation NGOs.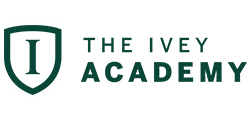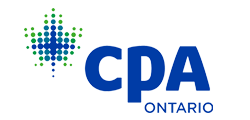 Select one of the following numbers to provide feedback about this page: 1 is Not Satisfied, 2 is Indifferent, and 3 is Satisfied.