Elevate: Ivey Leadership Program for CPAs
Elevate your team, your organization and yourself.
The Ivey Academy and CPA Ontario Certificate in Leadership is a collaboration between CPA Ontario and The Ivey Academy at Ivey Business School to deliver professional leadership development tailored for emerging and established CPAs alike.
Learn more about this unique learning experience and how to earn a Certificate in Leadership.

Each completed course awards a digital badge to signify your accomplishment. You can share these badges across social media, websites, ePortfolios, professional networks and email signatures to highlight your enhanced skill set and expertise.
After completing three courses of your choice, you will receive a Certificate in Leadership. This powerful credential signifies your diverse leadership skill set and ability to manage through disruption.
Overview
Course name: Elevate: Ivey Leadership Program for CPAs
Event type: Executive and Certificate Programs
Start date: Coming soon
PD hours: 36 hours / 8 weeks
Event pricing: $4800
Note: This course is delivered virtually over eight weeks and includes 36 hours of learning. Expect highly interactive live sessions led by expert Ivey faculty, small peer learning groups, online simulations and self-paced learning journeys within the course.
Overview
Organizations around the world are facing complex, disrupted business environments. For teams to succeed, leaders need to find new ways of building engagement and culture, encouraging authenticity and coaching their direct reports to inspire and motivate performance. Take your leadership to the next level with Elevate: Ivey Leadership Program for CPAs.
This course is an intensive, virtual executive experience from The Ivey Academy. With an accessible hybrid of live virtual workshops, simulations and self-paced online modules, Elevate builds extensive leadership skills while enabling participants to balance busy work-life schedules.
Progressing through four virtual modules and live case discussions, you will explore the various challenges of alignment within an organization and find practical solutions for your own leadership role.
Topics
This is a table associated with the information above
Strategy and culture alignment

examine the importance of developing alignment between strategy and culture
think about organizational problems with a big-picture lens to appreciate the interdependencies at play

Team dynamics

understand why teams work well through an exploration of innovative and collaborative approaches used by forward-thinking organizations
discover the real underpinnings of team performance and how to structure and resource teams to perform at their peak

Unleashing performance

learn how to identify emerging talent within your organization
explore best practices around succession and promotion
build the confidence to make tough decisions by using firm data
beyond putting the best people into the right positions, unpack the process of developing talent
practice one-on-one coaching to bring out the best in team members

Change in action

bring your learning together in a simulation on organizational change
from external factors to personal credibility, consider the ingredients of successful change management
practice and learn from other leaders with a small-group simulation that reinforces the lessons
How you learn
This course is deeply experiential, grounded in case research and facilitated by expert faculty from Ivey Business School.
Ivey's real-world case methodology isn't about textbooks and lectures – it's about learning by doing. You will identify specific, practical learning takeaways through deep discussion and simulations, then develop an implementation plan with feedback from other leaders.
Learning methods include:
asynchronous, self-paced learning that includes pre-recorded videos, readings and case studies
live, faculty-led sessions featuring expert Ivey faculty
discussion sessions with peers in private forums and guided self-reflection exercises
online simulations using realistic challenges where leaders can test action against immediate feedback in individual or team-based scenarios
opportunities to test leadership skills in online simulations, apply concepts in critical decision-making moments and navigate team dynamics – just like in real life
peer learning sessions to share experiences, exchange ideas and collaborate to solve challenges with fellow participants in virtual breakout groups during larger sessions
Key takeaways
Develop a clear strategy to tackle specific challenges back at work.
Learn practical approaches to communication and commitment-building.
Leverage talent by influencing group dynamics.
Drive better performance with a clear plan for change management.
Build extensive leadership skills while balancing a busy work-life schedule.
Work in concert with other leaders to find actionable advice for your organization.
Who will benefit?
This course is designed for CPAs in mid-to senior-level leaders with growing organizational leadership responsibilities as well as executives leading in various functional areas, sectors, and industries will all benefit. Participants should have at least five years of business experience.
While not required, we often recommend that two leaders from one organization attend together to maximize learning outcomes. This helps to generate dialogue and maximize learning outcomes for your entire team, not just course participants.
Need approval to attend?
Speaker(s) biography
David Loree joined the Ivey Business School in July 2000. Prior to the move, he served as a core faculty member of the full-time MBA program in the Management Department at Texas A&M University. David holds an MBA from the University of Dallas and a Ph.D. in Organizations, Strategy, and International Management from the University of Texas. David has received the Ivey Teaching Innovation Award for innovative course design and curriculum. He currently teaches in the areas of leadership, management behaviour and change management for the core MBA and Executive MBA programs in Canada. David is also the Program Director of the Ivey Leadership Program – named by Financial Times as one of the world's top 10 programs in general management and leadership. He has designed and delivered executive education programs for private clients such as KPMG, HSBC, Rogers Communications, Certified General Accountants Association and many more.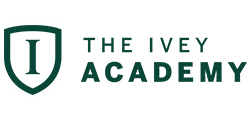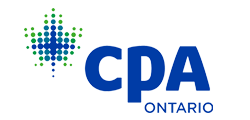 Select one of the following numbers to provide feedback about this page: 1 is Not Satisfied, 2 is Indifferent, and 3 is Satisfied.