How to Study for the CFE, from the CFE Guru
Guest contributor Narmin Multani, CPA, CA is CFE Guru and has a mission to help CPA candidates pass the Common Final Examination (CFE). She shares her top tips for studying for the CFE.
Getting ready for and taking the CFE can be a stressful time, but with the development of good study habits from the beginning, it can be less daunting. I've been teaching students advanced accounting and case courses for over 15 years. I do this and offer CFE exam support to writers because I love helping students reach their goal of achieving the CPA designation. I know with the right guidance, hard work, support and dedication, you too can achieve your CPA designation.
Here are the three steps for studying that I recommend: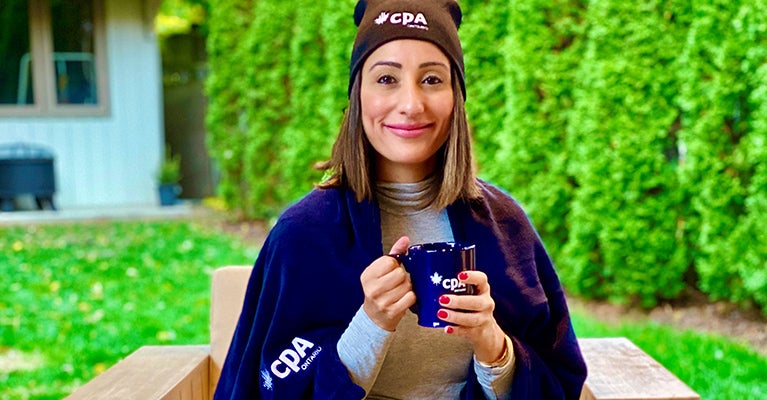 1. Prepare a study plan
Your first step is to create a realistic study plan and schedule for your study leave or based on your Capstone 2 resource. Keep your study days to weekdays and take weekends off, otherwise you'll burn out.
This is how you can allocate your study days each week:
One day for Day 1 when you will either write the Day 1 case in Capstone 2 or review your Capstone 1 question and solution
Five days for writing and debriefing a Day 2 case received in Capstone 2
One to two days for writing and debriefing Day 3 cases received in Capstone 2
Remaining time allocated to catching up on missed items, technical competency studying or any area you need additional time on
For approaches to studying, I recommend the following:
Make a list of all the highly tested topics that have come up in your Core and Elective exams and study these first.
Make a list of technical topics and any assessment opportunities you missed or didn't complete correctly on cases in Capstone 2 and write and study those on technical study days.
For technical studying, use flashcards or make summary sheets.
Write the names of all the cases you plan to write during your study period and write this into your calendar.
Practice looking up topics in the CPA Handbook to get faster and familiar with where you can find them.
2. Plan your case writings
Plan your outline for all three days and for each case. This will be the backbone of your writing and allow you to touch on all the required topics and act as an aid for exam writing to ensure you don't miss anything.
Time management is key when writing the CFE. When you practice case writing, make sure you write each case within the time allocated, so you can build the habit of writing within the time provided. Also ensure you provide required details within the timeframe because if you go over, you can fail.
The structure of your planned response is also important:
Use headings and sub-headings.
Use bullets or short paragraphs.
Be clear and concise – state the obvious because the marker cannot assume what you're saying.
Link case facts with technical.
Integrate high-level factors such as risks or key success factors (KSF) across issues that come up within the case. Link the risks or KSFs within the details of your write up of the assessment opportunity.
Quantitative analysis needs to be balanced with qualitative analysis.
Conclude your issues and stay away from generic conclusions.
3. Debrief your cases
Debriefing is essential to helping you understand what you did well and what you need to improve. You should do this immediately after writing a case.
Track your performance in a spreadsheet and log details of all the cases you wrote and the marks achieved. The more often you do debrief, the better you'll get and the less time you'll need for debriefing.
Don't be too easy or too hard on yourself when marking your own papers. If you continue to miss specific topics, go back, study them again and ask yourself what you missed and why.
Finally, I do want to impart one important message: take care of yourself during this process. Throughout your study period, you need to make time for yourself so you can recharge, maintain your mental health and have time to recover. Make sure to eat healthy, take days off when you need it and make time for your life.