2016 Fellows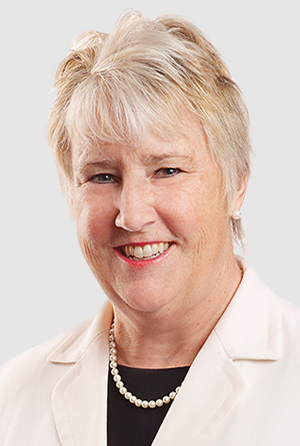 Susan Armstrong, FCPA, FCA
Sue Armstrong is President and CEO of CDSPI, a not-for-profit organization with the exclusive mandate of helping the Canadian dental community realize their financial goals. Since joining in 2009, Sue's customer-centric vision and passionate leadership style have been transformational in dramatically expanding customer reach.
Sue has earned her CPA, CA and ICD.D designations. These achievements along with her remarkable ability to enact organizational change, set the foundation for a career marked by over 20 years of senior executive positions in the insurance industry. Previous roles include Senior Vice President at Swiss Reinsurance Company of Canada and Senior Vice President and CFO at The Dominion of Canada General Insurance Company, where she holds the distinction of being the first female officer appointed in the 100 year history of the firm.
A well known and devoted advocate of community health care, Sue serves as Director and Chair of the Quality and Joint Investment Committees for West Park Healthcare Centre and Director and Chair of the Finance and Audit Committee of Michael Garron Hospital.
Being accessible is the hallmark of Sue's philosophy. She is a sought-after, dynamic speaker, who travels extensively throughout the year to connect, inspire and educate business professionals.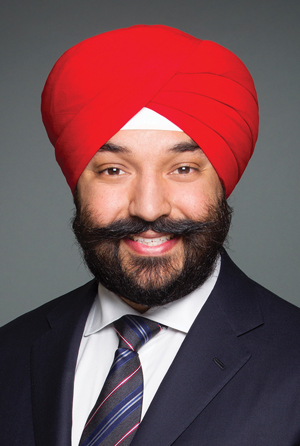 The Honourable Navdeep Bains, FCPA, FCMA
Navdeep Bains is a certified management accountant. He holds an MBA from the University of Windsor.
Bains is a former distinguished visiting professor at Ryerson University's Ted Rogers School of Management. He is also a former adjunct lecturer at the University of Waterloo.He currently serves as Canada's Minister of Innovation, Science and Economic Development. He is also the Liberal Member of Parliament for the Ontario riding of Mississauga-Malton, where he is a long-time resident.
He represented his constituency from 2004 to 2011 before being elected again in 2015.
Early in his political career, Bains served as the Parliamentary Secretary to Prime Minister Paul Martin. He has also served as his party's critic for a number of portfolios, including Public Works and Government Services, Treasury Board and International Trade.
Bains has been an active community volunteer. He has served on the boards of the Mississauga Food Bank, the Ontario chapter of the Heart and Stroke Foundation, the Juvenile Diabetes Research Foundation and the Guru Gobind Singh Children's Foundation. He is the recipient of a number of awards in recognition of his work promoting cultural diversity.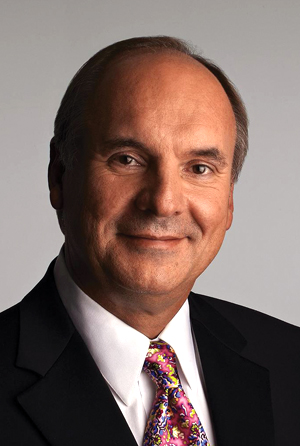 Jerry Beniuk, FCPA, FCA
Jerry Beniuk is a mutual fund executive who began working with investment clients at Price Waterhouse and then devoted 30 years to the industry at TD Bank and CIBC Mellon. He served on many IFIC, CCMA, IIROC and CPA committees, including the original CPA Study Group on Financial Reporting for Investment Funds and is currently a member of the CPA Investment Funds Standing Committee.
Jerry's most recent role was as Head of Global Fund Services at CIBC Mellon where his team of 600+ was responsible for all fund accounting and recordkeeping. CIBC Mellon became the largest vendor in Canada as many new clients and system changes were
implemented during his tenure. His career at TD Bank was focused on their wealth clients where his teams serviced millions of clients who held billions of dollars in investments.
Jerry is very active in the community. Currently he is the Treasurer of Second Harvest, whose mission is to help feed hungry families by rescuing excess perishable food. Second Harvest delivers to over
220 agencies who provide more than 22,000 meals daily. He has had similar roles with Safe City Mississauga and BOOST (formerly the Toronto Child Abuse Centre).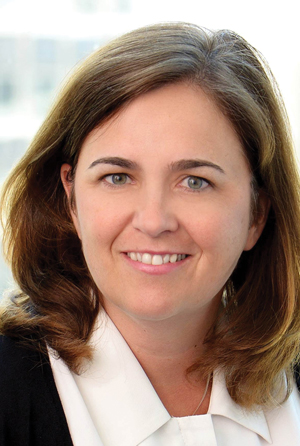 Susan Bennett, FCPA, FCA
Susan Bennett is an audit partner at Deloitte and is the National leader of the public company audit practice for Deloitte Canada. She has spent over 20 years at Deloitte providing auditing and accounting expertise to a large variety of public and private companies specializing in the mining industry. Susan also leads the CFO program for Deloitte Canada.
Susan acts as a technical resource in Canada with respect to complex accounting issues experienced by mining companies and has been involved with many of Deloitte's most significant mining clients. She has facilitated various technical courses and participated in various external speaking engagements with respect to applying IFRS for mining companies and is a member of the Joint CPA Canada/PDAC task force on Applying IFRS in the Mining Industry.
Susan is a graduate of the MBA program of the Schulich School of Business and holds a BA from Western University.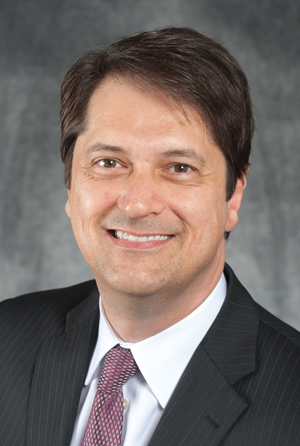 Robert Biron, FCPA, FCA
Robert Biron has worked in the Ontario community hospital sector for over 24 years, primarily at the senior executive level. Robert is currently the President and CEO of The Scarborough Hospital. Previously he served Northumberland Hills Hospital as President
and CEO, and Guelph General Hospital as Vice President and Chief Financial / Information Officer.
Robert has a Bachelor of Arts degree (University of Waterloo), and a Master's of Health Science degree (University of Toronto). He is a Canadian Health Executive (CHE), and Chartered Professional Accountant. Robert is also a Certified Information Technology
Professional (CITP) from the American Institute of CPAs.
In 2011 Robert was presented with a Leadership Award from the Society of Graduates of the Institute of Health Policy, Management and Evaluation (HPME) of the University of Toronto for his demonstrated leadership and innovation in community engagement. Robert has participated in various working groups and committees for the Ontario Hospital Association, and he has also served as a hospital peer reviewer for the Ontario Ministry of Health. Robert has participated in numerous boards of health care organizations, including most recently, as Chair for the Hospitals Diagnostic Imaging Repository Service from 2012 to 2014.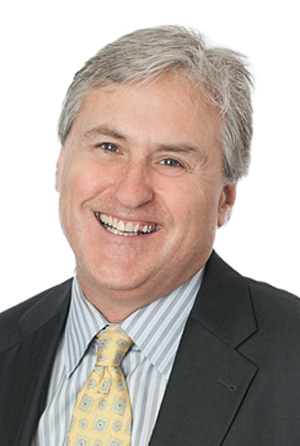 Steve Bishop, FCPA, FCA
Steve Bishop is the National Assurance Service Line Leader at Grant Thornton LLP. He is responsible for growth, profitability, quality and risk management from coast to coast. Steve serves on the firm's National Senior Leadership Team.
Until his appointment in 2016, Steve was the Southern Ontario Assurance Line Leader for 12 years. In addition, he has been a member of the firm's Partnership Board and many other committees, including Partner Admission Panels and the Compensation Committee.
Steve has been involved in the Mississauga community for 20 years, including serving on boards and terms as Board Chair for Nexus Youth Services, Peel Children's Centre and ErinoakKids Centre for Treatment and Development. He also served on the Professional Conduct Committee of the Institute of Chartered Accountants of Ontario from 2012 to 2014.
After more than 30 years at Grant Thornton, Steve continues to enjoy public accounting largely due to the relationship building and people aspect—developing relationships with clients, team members, fellow partners and the broader community. Steve serves clients primarily in the manufacturing and distribution sectors.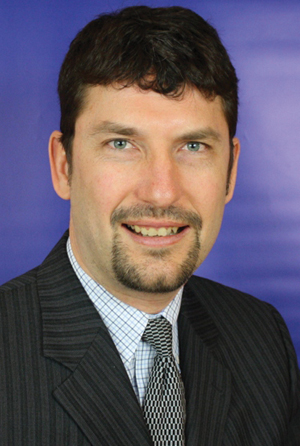 Brian Bost, FCPA, FCA
Brian Bost is a partner in our advisory services practice, with over 26 years of experience focused on the provision of internal audit, risk management, internal control, and other advisory services to senior government leaders, not-for-profit and private sector organizations. In addition to developing various tools and methodologies tailored to the public and private sectors, Brian has been an expert witness and active presenter nationally and internationally – providing presentations on various topics including Risk Management, Performance Management, Costing, and Internal Control.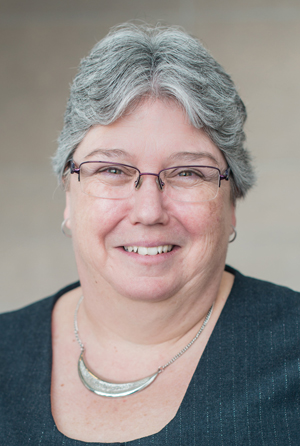 Merridee Bujaki, FCPA, FCA
Merridee Bujaki is an Associate Professor of Accounting & Director of the Centre for Research and Education on Women and Work in the Sprott School of Business at Carleton University. Merridee holds a Bachelor's degree in Psychology, an MBA and a PhD in Management, all from Queen's University, and was recognized as an Institute of Chartered Accountants of Ontario Doctoral Fellow. Merridee worked previously for Price Waterhouse and the University of Ottawa.

In her research Merridee strives to connect with both the academic accounting and accounting practitioner communities. She has published broadly on voluntary disclosures in Canadian corporate annual reports and careers in accounting in both academic journals and professional magazines, including CAmagazine and CMA Management.
Merridee is an acknowledged leader and has been active in both community and academic leadership, including recently serving as President of the Canadian Academic Accounting Association. Merridee has served as formal and informal mentor to many undergraduate and graduate students in accounting, to her professional and academic colleagues, and to women in management. Merridee also serves as an Ambassador for CPA Canada's Women's Leadership Council.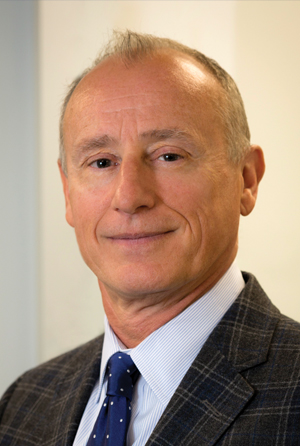 Michael Burch, FCPA, FCA
Michael Birch has been the Managing Partner of Welch LLP since 2008. He is responsible for its direction and operations, and provides specialty service support in all areas of strategy and has extensive experience in taxation, financial and estate planning, and cross-border consulting.

Michael Burch has played an integral part in the development of the Welch Legacy Foundation, the charitable arm of Welch LLP, and has actively participated in Welch LLP-sponsored athletic events. His community involvement includes being a Trustee and Treasurer of the Ottawa Sports Hall of Fame and previous member of the organizing
committee for the Ronald McDonald House Ski-Fest. He is a member of the CPA Canada Board of Examiners and the National Gallery of Canada Foundation Board (Audit Committee Chair).